Mold Removal Benefits for Mold Allergy in Dogs and Pets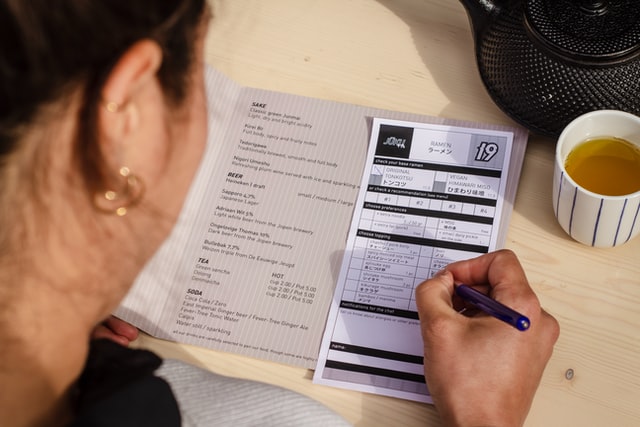 Mold growth in a home can affect it in many ways. Its growth within the home's structural elements can weaken and damage them. It can also worsen other home issues, such as water damage or leaking sewage pipes. Hence, why mold removal in San Diego is important.
However, mold growth in the home is most damaging to the health of its occupants. It can cause the occupants to develop mold allergies, making them experience flu-like symptoms. These symptoms include cough, sneeze, sore throat, irritated eyes, stuffy nose, and dry, scaly skin. Prolonged and untreated mold allergy can lead to mold poisoning, leading to severe lung and neurological diseases or even death.
While the effects of mold are dangerous to humans, they can even be hazardous to pets. The impact of mold on dogs and other pets can seriously endanger their lives.
Impact of Mold on Dogs – A Home that Needs Mold Removal
Most people treat their dogs as a part of their family. But unlike other family members, dogs cannot communicate how they feel. Since the usual behavior of each dog can be different from others according to their personality and breed, it can be even more challenging to notice the signs of distress they show.
Moreover, the impact of mold on dogs can be severe compared to humans due to dogs' weak immune systems. This can lead to a situation where pet owners can miss out on the signs of mold exposure in their furry friends before it's too late.
But don't worry! The following guide on symptoms of mold allergy in dogs can help you keep your furry friend safe:
Symptoms of Mold Allergy in Dogs – When Mold Removal Becomes a Necessity
Mold exposure in dogs can occur in three ways: through inhalation of mold spores by the dog, allergic reaction through contact with mold spores or moldy surface on the dog's skin, and through mold or moldy food consumption the dog. The symptoms of mold allergy in dogs can be varied depending on how the mold exposure took place.
Mold Allergy in Dogs through Inhaling Mold Spores
Dogs sniff everything they come across. Hence, their chances of inhaling mold spores can be very high.
Mold allergy through inhalation directly impacts dogs' noses, throats, and lungs. It leads to the following symptoms of mold allergy in dogs:
Sneezing and wheezing
Cough
Nasal discharge
Slowed or difficult breathing
You can save your dog from experiencing these symptoms by removing any visible mold in your home. Regular cleaning and sanitization of the home can ensure this measure as it can lead to early diagnosis of mold growth and timely mold removal.
Mold Allergy Symptoms on Dogs' Skin
While dogs commonly inhale mold spores by sniffing the moldy spots, mold spores are always present in the air. Hence, mold growth in homes in areas that dogs cannot sniff can also cause allergic reactions in dogs through the spores coming in contact with the dog's skin.
A large number of mold spores inside the home can cause a dog's skin to develop the following symptoms:
Inflammation
Excessive dryness and scales
Redness
Dogs may excessively lick themselves to rid their skin of irritation or inflammation. Hence, keeping an eye on your dog's skin and giving them a regular bath can improve the situation. Moreover, running a dehumidifier in the home can greatly help.
Many mold spores in the air inside the home can also greatly increase the chances of mold inhalation by a dog. However, pet owners can prevent these symptoms by ensuring clean air inside the home through mold removal.
Mold Allergy in Dogs through Ingesting Mold
Mold growth in a home can easily spread to edibles in the kitchen or other areas. Since dogs chew most things they come across, they can easily ingest mold through random objects.
Moreover, mold growth in a home can also affect dog food and other edibles in the pantry. Even dry dog food, when not stored correctly, can develop mold.
Symptoms of mold ingestion in dogs can look like this:
Decrease in appetite
Vomiting, either right after eating or empty stomach
Changes in stool
Blood in stool
Upset stomach and frequent need to go
As a dog owner, you can prevent your dog from ingesting mold or moldy food by ensuring safe storage of their food and keeping kitchen trash out of your dog's reach. Pay special attention to the appearance of mold in your pantry or refrigerator, as mold in these spots can make all occupants of your home severely sick. Checking the food before you give it to your dog and keeping an eye on them when you take them out for their daily walk can also help.
However, the measure that can ensure complete prevention of mold ingestion by your dog is mold removal from your home.
Mold Removal In San Diego
Many restoration companies in San Diego, such as the IICRC-certified 911 Restoration experts of San Diego, provide complete and efficient mold removal in San Diego for residential and commercial properties. Moreover, at 911 Restoration of San Diego, we provide sewage cleanup and water damage restoration services, both of which reduce the chances of mold growth in your home in future. We also provide free visual inspection for property owners only.