Reviews
With our 30 years of experience in the restoration service industry, 911 Restoration San Diego has taken care of many satisfied customers who have been kind enough to share their experiences with you.
Our customers vary and include all kinds of personal, business and government entities:
Celebrities and VIPs
Property owners, managers and tenants
Management companies and large complex building owners
Big corporations, insurance companies and banks
"I had a sewage problem that was creating some very foul odors – these guys came in and completely got rid of it. I'm in awe. It smells better now than it did when I moved in!" – Edward V.
"911 Restoration got a bunch of mold out of the crawlspace that I wasn't sure what do about. Thanks!" – Miles W.
"To be honest I was a little embarrassed by the mold growing in my bathroom. 911 took care of it no problem." – Talia M.
"The smokey smell from a kitchen fire in my restaurant just wasn't going away and customers were complaining. Now it's completely gone and business is back to normal. Thanks 911 Restoration." – Isaac S.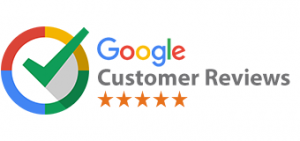 Pauline Conway

8th of June 2023

Wonderful experience with the owners and their team! Jordan and his team truly work hard in ensuring we received quality service and to meet our needs for our room/yard. Jordan was incredibly fast with answering all our questions through out the entire process which was immensely appreciated. His foreman for our job was Edgar and he was very honest and helpful through everything as well. We've recommended them to our friends who have also booked with 911 Restoration. Great team!

Yaniv Lerer

13th of July 2023

I Hired them for mold removal, they were on time and finished on time frame they gave, very clean and professional

Alec Parks

22nd of June 2023

I contacted 911 Restoration regarding a minor mold problem in a bedroom. We had spoken with two other companies prior to meeting with Jordan, and they were nowhere near as helpful as Jordan and 911 Restoration. Jordan was honest and went above and beyond to provide me helpful feedback on how best to proceed. Unlike the other two companies who quoted thousands in work, Jordan and 911 recommended going a different direction, which I greatly appreciated. Few companies are honest anymore, and even fewer take the time to help solve the actual problem rather than focusing on maximizing profit. Jordan and 911 Restoration cared about my problem and helped me find the best solution. I have already recommended them to others and will continue to do the same. I will contact them in the future with any similar needs. Thank you Jordan and 911 Restoration.