Reviews
With our 30 years of experience in the restoration service industry, 911 Restoration San Diego has taken care of many satisfied customers who have been kind enough to share their experiences with you.
Our customers vary and include all kinds of personal, business and government entities:
Celebrities and VIPs
Property owners, managers and tenants
Management companies and large complex building owners
Big corporations, insurance companies and banks
"I had a sewage problem that was creating some very foul odors – these guys came in and completely got rid of it. I'm in awe. It smells better now than it did when I moved in!" – Edward V.
"911 Restoration got a bunch of mold out of the crawlspace that I wasn't sure what do about. Thanks!" – Miles W.
"To be honest I was a little embarrassed by the mold growing in my bathroom. 911 took care of it no problem." – Talia M.
"The smokey smell from a kitchen fire in my restaurant just wasn't going away and customers were complaining. Now it's completely gone and business is back to normal. Thanks 911 Restoration." – Isaac S.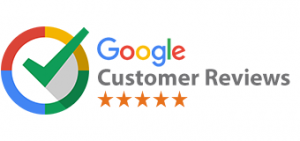 Kameron Atticus

13th of May 2022

Our apartment was flooded by a major leak from a house three floor above us. When it was determined that there was excessive moisture in our two bedrooms and both bathrooms, we were told that our flat was unlivable. The second phase started right away, and we checked into a motel. On occasion, we returned to the unit to get supplies. The walls were treated with considerable care, including the cutting of holes in sensitive areas for fans to dry the walls out. Their employees also sealed all of the holes with plastic and taped them shut for our protection. They were always professional and courteous when dealing with us. Professionally and courteously communicated with us.

Ismael Colson

13th of May 2022

This company is outstanding when it comes to property damage restoration. In their industry, they are exceptionally knowledgeable and skillful. They are always prepared for any task, and anyone in need of their services can contact them immediately. They put in more effort than any other organization I've ever worked for. In an emergency, I have trust to hire their services. I also suggest them to others.

Matthew Hamilton

21st of March 2022

The workers were without a doubt among the most professional I've ever had on my home. We had no qualms about allowing them to work in our house. They kept us updated at all stages and assisted us in determining the best solution to our problem. 911 Restoration of San Diego will be our first and only call if our home receives any further damage. Thank you so much for what you've done.