Water Damage in Vista
While living in Vista, there may be times when water makes its way into your home or business and creates water damage severe enough to require professional flood cleanup services to recover completely.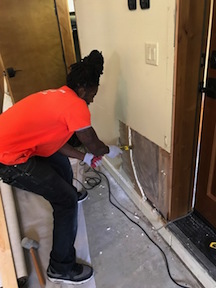 911 Restoration of San Diego are expertly trained at administering leak and flood damage restoration and are prepared at any given moment to assist you with the immediate mitigation services you need.
A team of technicians is available 24/7/365 to come to your rescue as soon as you need emergency cleaning up for water flooding your property. They guarantee to be at your home or business within 45 minutes of receiving your call.
Our technicians have decades of experience under their work belts, and still, they are always looking for ways to improve their water damage restoration. We want our customers to get the best service in the business and are actively striving to provide the utmost level of customer service.
You can trust that 911 Restoration of San Diego is equipped to handle every potential emergency, such as a pipe burst, home flood, or roof leak. The entire organization is IICRC certified and licensed, bonded, and insured for your protection.
So, call the water damage company that cares today, and you'll be able to relax knowing that you're in the hands of the most qualified repair techs in the industry!
Mold And Fungus Removal After A Flood
Indoor water damage is one of the leading causes of mold growth. It only takes 24 hours for dormant mold spores to develop into a full-blown infestation, making flood cleanup essential to mold prevention.
Untreated leak and flood damage can quickly lead to rising repair costs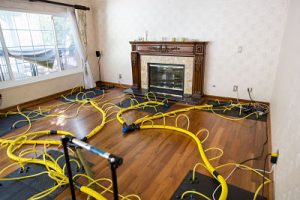 and additional consequences for you and your family. Mold can be a health hazard by causing allergies and respiratory issues.
To stop mold from forming after any water emergency, technicians advise that you immediately call 911 Restoration of San Diego. Even small amounts of standing water can grow mold, but that can all be stopped with emergency flood cleanup service.
The repair techs know from their years of experience that over time any stagnant water will begin to grow mold and mildew, especially in the warm climate of San Diego County, which is why we are available for around the clock water damage restoration.
Whether the source of the water damage comes from a roof leak, a flood, or an overflowing toilet, it needs to be remediated quickly to stop mold. However, if the moisture goes unnoticed for long enough to create mold and mildew, the technicians are experts at implementing thorough mold removal.
Call 911 Restoration of San Diego when you need immediate mold removal, and flood cleanup in Vista and our technicians will give you peace of mind knowing that your home will soon be a safe, clean space again.
Property Owners Can Recieve Free Insurance Consultations
It is crucial to understand that a homeowner's insurance policy does cover water damage, but only in certain situations.
Whether or not your insurance policy covers the type of water damage
restoration you need depends on several factors, including the source of the damage and how it was caused.
If your home was flooded by an overflowing body of water or due to property owner negligence, then your insurance provider can withhold coverage, which is why supplemental insurance and home maintenance is necessary to cover all your bases.
If you have never filed a claim for water damage restoration in Vista, then a staff member will provide you with a free insurance consultation to ensure that everything is submitted correctly, so you receive the coverage you deserve.
Your satisfaction is the main priority of every staff member, and when you work with our water restoration specialists, you can feel sure that you will receive the highest level of customer service.
It's this commitment to excellence that has kept 911 Restoration of San Diego the industry leaders in water damage restoration. So, call the repair techs as soon as you notice signs of a leak or a flood in your residential or commercial property, and we will give you a Fresh Start!
Servicing the cities of Bonita, Carmel Valley, Central Escondido, La Jolla, Rancho Santa Fe, Del Mar, Encinitas, Hidden Meadows, Cardiff, Carlsbad, Poway, Oceanside, Solana Beach, Ramona, Rancho San Diego, Bonita Long Canyon, Bonsall, Chula Vista, Coronado, El Cajon, Escondido, Imperial Beach, Jamul, La Mesa, Lakeside, Lemon Grove, National City, San Diego, San Luis Rey, San Marcos, San Ysidro, Santee, Vista, Valley Center, Spring Valley, and the surrounding areas.