Disaster Restoration in San Diego
Disaster Restoration in San Diego
San Diego may be a picture-perfect city, but it's not immune to disaster.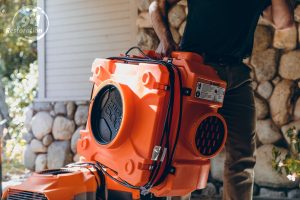 Whether it's a fire, coastal flooding, or severe storm, commercial and residential property owners can rest easy knowing that 911 Restoration of San Diego has their backs. With 24/7/365 availability and a swift 45-minute response time, we're here when you need us the most. Give us a call at 858-216-2488 and allow us to offer you a free visual inspection. We proudly serve the communities of Chula Vista, Escondido, El Cajon, Vista, and the surrounding areas. Whether it's day or night, our team of IICRC-certified technicians will provide you with top-notch disaster relief services.
Disaster Restoration in San Diego
When natural disasters strike, the 911 Restoration of San Diego is here to help! Severe weather and dangerous floods can severely impact your home or storefront business, making it unsafe and unstable. If your building has been affected by a natural disaster, help is just a phone call away at 858-216-2488.
The professional team at 911 Restoration can repair your property and restore your life. It doesn't matter if it's fire or water. Our experts are equipped to handle the problem swiftly and securely. We specialize in the following disaster restoration services:
Water damage restoration

Fire damage cleanup

Mold decontamination

Sewage backup cleanup

Blackwater cleanup

Soot and ash removal

Drywall repair

Boarding up

Ceiling repair

And more!
 Timing is everything after a disaster. For a free visual inspection for property owners only, call us today at 858-216-2488!
Disaster Restoration Services After a Storm
San Diego is no stranger to severe storms. Strong coastal winds, high waves, and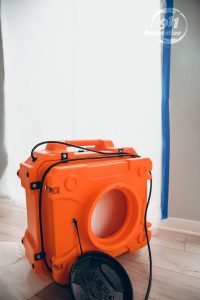 lightning can negatively affect homes and commercial buildings. From ocean waters flooding your house to winds causing trees to fall, your property can suffer from significant storm damage.
One major service you'll need after a storm causes indoor flooding is water damage restoration. Water can easily seep into your basement or ground-level floor and ruin your beloved possessions. Moreover, it can cause damage to your building's structural integrity and encourage the growth of mold and mildew. Mold can harm your health and make your home unlivable. If you think that your building has a mold infestation, contact Mold Remediation Oceanside right away at 858-216-2488.
911 Restoration of San Diego has the tools and training to deal with your flooding and mold troubles. Our water restoration San Diego experts can quickly clean up the mess and repair the damage. Our licensed, bonded, and insured team has years of industry experience and offers the following services:
Free insurance consultations

Leak detection

Structural drying

Complete water and mold removal

Mold inspection

Storm repair

Service with a smile

And more!
To learn how 911 Restoration can help you, contact us today at 858-216-2488. We are a nationwide company proudly serving the local communities of San Diego County.
A Fresh Start After Disaster Restoration
Witnessing the destruction of your home or business as the result of a natural disaster can be devastating. You may feel sad, angry, confused, scared, and vulnerable. 911 Restoration of San Diego understands what you're going through and is here to help in whatever ways we can.
One of the major benefits of partnering with us for all of your disaster restoration needs is that 911 Restoration offers a unique Fresh Start approach. We'll help you enter into a brand new chapter of your life. We're committed to putting you at the center of our attention and working with you every step of the way. You can feel confident knowing that our team is in your corner.
This is 911 Restoration of San Diego's promise to you.
Get Help Now
For the residents of San Diego County, 911 Restoration's local branch is here to help. From wind and rain to fire and flooding, we're equipped to handle all types of disaster restoration. We have years of experience and are experts in our industry. With a fast response time and around-the-clock availability, 911 Restoration of San Diego is the premier choice for all of your disaster restoration needs.
Our main priority is you. Whether it's the day or the middle of the night, you can call us and we'll be there in just 45 minutes. We offer free visual inspections for property owners only and free insurance consultations.
If you need fast and efficient disaster restoration services, call 911 Restoration of San Diego now at 858-216-2488. A Fresh Start is awaiting you.
Serving the communities of Bonita, Bonita Long Canyon, Bonsall, Carlsbad, Carmel Valley, Cardiff By The Sea, Central Escondido, Chula Vista, Coronado, Del Mar, El Cajon, Encinitas, Escondido, Fallbrook, Hidden Meadows, Imperial Beach, Jamul, La Jolla, Lakeside, La Mesa, Lemon Grove, National City, Oceanside, Poway, Ramona, Rancho San Diego, Rancho Santa Fe, San Diego, San Luis Rey, San Marcos, Santee, San Ysidro, Solana Beach, Spring Valley, Valley Center, Vista and surrounding areas.