Water Damage in San Diego
911 Restoration of San Diego
Are you a property owner experiencing water damage caused by a plumbing disaster or storm? Have you experienced a fire? Did you find mold growing in your property? Are you dealing with a sewage backup into your home or business?
Any of these emergencies can feel overwhelming and impossible to handle, but they are not. You can get immediate, professional help handling any property damage emergencies from 911 Restoration of San Diego. Our IICRC certified technicians can reach property owners in San Diego, Oceanside, and Escondido within 45 minutes of an emergency call, 24/7/365.
The professional team at 911 Restoration of San Diego offers free visual inspections for property owners only. This means you can get immediate answers about the services you will need to completely repair and restore your property. 911 Restoration of San Diego handles:
All Forms of Water Damage Restoration

Complete Mold Removal Services

Cleanup and Repairs for Fire Damage Restoration

Disinfecting Properties and Sewage Backup Cleanup
Our team believes in putting the client first. Let us assess your unique property damage restoration needs and get to work on the total restoration of your home or business right now.
Matt Stender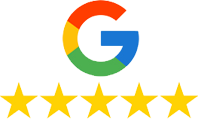 "Marco and Luis did a great job removing insulation and cleaning out the crawlspace under my house to prepare it for some foundation work. The were on time, professional, kept me appraised of their progress and what they were doing and left the crawlspace and surrounding area clean and tidy. Would definitely recommend."
Water Damage Restoration
Floods, major storms, and plumbing disasters can lead to severe water damage in homes and businesses around Escondido and Oceanside. Burst pipes, ceiling leaks, and home flooding can lead to structural damage. Water can also damage your possessions quickly.
911 Restoration of San Diego focuses on beginning the water damage restoration process as quickly as possible. Water damage restoration technicians can:
Stop Water from Entering Your Property

Handle Water Extraction

Dry and Dehumidify Your Property
Water damage restoration involves more than just getting water out or your home or business. 911 Restoration of San Diego provides comprehensive services. You can count on our water damage restoration technicians to:
Clean and Restore Your Home or Business

Store Your Undamaged Possessions

Handle Any Necessary Mold Removal
After complete water damage restoration services have been carried out, you should not even be able to tell that your property suffered any water damage. Put your trust in a professional, locally-owned and operated water damage restoration company. 911 Restoration of San Diego has the experience, equipment, and resources you need for total water damage restoration.
Service area map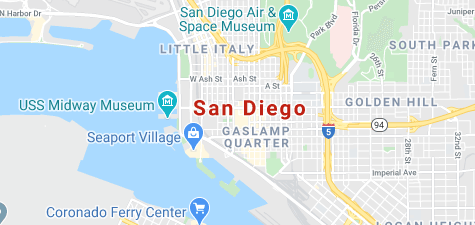 Sanitization Services & Disinfection Solutions
The COVID 19 pandemic has caused chaos around the world. The people of San Diego should stay calm and informed during these times. The number one thing we should all do is practice cleanliness and top notch personal hygiene. Life is not the same anymore so we all have to make adjustments. However, that doesn't mean we can't get through this. We all have a social responsibility to help ourselves and all the others around us.
911 Restoration of San Diego understands how much of an impact the Coronavirus has on business owners. Retail stores are being shut down or reduced significantly and people are being ordered to quarantine. We understand what you're going through as a business. That is why we want to bring you peace of mind when you need it the most. Let our professional technicians deep clean and sanitize your business property. They follow all the guidelines set by the CDC and EPA. For more information, give us a call. We're open 24/7.
Mold Removal
Many property owners do not realize they have a mold problem until they notice strange, unsightly marks on the wall or strange smells. Sometimes, mold only reveals itself when you begin coughing and experiencing other health issues.
However you notice a mold infestation, it is important that you get immediate help handling mold removal. The mold experts in San Diego can provide you with the same day mold removal services you need.
As a professional mold remediation company, 911 Restoration of San Diego offers professional mold sampling and inspections. We will use our knowledge of mold removal techniques to disinfect and clean your property. Different forms of mold require different anti-fungal chemicals to be effectively removed.
911 Restoration of San Diego can handle both residential and commercial mold removal. Our team can take on mold removal while working to prevent mold from spreading to other locations in your property. We use specialized equipment in the mold removal process that can even remove mold spores from the air, protecting your health.
911 Restoration of San Diego's mold removal technicians understand that you don't want to experience another mold infestation in the future. The team focuses on ensuring your property is properly dried and dehumidified to limit the risk of future mold growth.
Contact us now if you need any mold removal services. Our team in San Diego doesn't consider any mold removal job too big or too small.
Fire and Smoke Damage Restoration
Fires are a threat to many property owners around San Diego, Escondido, and Oceanside. Wildfires and other issues can cause tremendous amounts of destruction to homes and businesses in the San Diego area. The damage left behind requires fire damage restoration.
Fortunately, 911 Restoration of San Diego specializes in fire damage restoration. You can contact our fire damage restoration technicians after any fire. The team can offer you a free fire damage assessment and a free insurance consultation to begin the fire damage restoration process.
911 Restoration of San Diego focuses on fire damage restoration by:
Restoring and Repairing Fire Damage

Cleaning Your Furniture and Possessions

Taking Care of Ash, Soot, Odor, and Smoke Removal
Our fire damage restoration technicians can even pack out and store any possessions that were undamaged by the fire. We know that not all fire damage is caused by major infernos. 911 Restoration of San Diego also offers fire damage restoration services if you need help handling puffback cleanup from your furnace.
Get professional help handling fire damage restoration by contacting us today.
Sewage Backup Cleanup
No one wants to discover that they've suffered from a sewage backup. Raw sewage can cause water damage while carrying dangerous bacteria and germs into your home or business. 911 Restoration of San Diego can handle sewage backup cleanup to limit the damage caused by this plumbing emergency.
Property owners in San Diego, Oceanside, and Escondido may experience sewage backups after major storms, or due to faulty plumbing. The sewage backup cleanup crew at 911 Restoration of San Diego can pump sewage out of your property and clear the backup.
The team at 911 Restoration of San Diego can even clean and disinfect your property after a sewage backup. We understand how important it is to remove odors after a sewage backup, so your property can get back to sterling condition as quickly as possible.
Homes and businesses in San Diego are at risk for a number of serious emergencies. 911 Restoration of San Diego believes in providing fast, effective help after any property damage emergency. You can trust us to provide the professional help you need to handle:
Water Damage Restoration

Fire Damage Restoration

Mold Removal

Sewage Backup Cleanup
Contact us any time of day to begin the property restoration process, no matter what emergency you are facing.