Water Damage in San Diego
911 Restoration of San Diego
There's nothing more disheartening than witnessing your cherished property suffer destruction, be it from fire, water, mold, flood damage, or a natural disaster. Should you require damage restoration of any kind, rest assured that 911 Restoration of San Diego is here to offer 24/7/365 emergency services and complete property restoration in the San Diego area. Reach out to our certified technicians at any hour, any day of the year, and an expert team will be at your doorstep within 45 minutes, guaranteed. Call (858) 216-2488, and let us provide you with a complimentary visual inspection.
Whether you're in need of water damage restoration, fire damage restoration, sewage backup and removal, mold remediation, or any other type of disaster restoration, our team at 911 Restoration of San Diego has undergone extensive training, with every technician being certified in all facets of residential and commercial property restoration. Regardless of the affliction plaguing your property, our crew will eliminate the problem, address the root cause, and manage all structural and surface repairs to ensure you experience a Fresh Start.
Full-Service Restoration Company in San Diego
At 911 Restoration of San Diego, we offer a Fresh Start through our comprehensive range of property damage restoration services, including but not limited to:
Whether you're a homeowner or business owner in San Diego, 911 Restoration of San Diego is your gateway to a Fresh Start! We'll maintain open communication with you throughout the entire process, provide guidance on insurance-related queries, and restore your property to its pre-damaged state. We dispatch one of our IICRC-certified teams within 45 minutes of your call! Get in touch with us today, and one of our friendly representatives will help you locate the nearest location.
We collaborate with all types of insurance providers and offer a complimentary insurance consultation so you can determine exactly which services your provider covers before the cleanup process begins. Our staff will assist you with inventory and loss itemization, file a claim on your behalf, and directly bill your provider.
We are fully licensed, insured, and bonded. In the face of any disaster, we provide property owners with a free visual inspection, and our compassionate crew is always available to address any questions you may have about the restoration process.
No matter what challenges you're currently facing, we can promise you this: every disaster represents an opportunity to rebuild, stronger and better than ever. Whether you're dealing with fire damage, mold contamination, sewage backups, natural disasters, or water damage repair in the San Diego area, you can rely on 911 Restoration of San Diego for a Fresh Start.
Water Damage in San Diego: Unveiling the Causes and Solutions
Water damage is a prevalent concern for homeowners in San Diego, California. It can manifest for various reasons, ranging from natural calamities to plumbing mishaps and roof issues. Ignoring water damage can pose health risks and financial burdens. In this article, we'll delve into the origins, prevention measures, and restoration services related to water damage in the context of 911 Restoration of San Diego.
Understanding the Root Causes of Water Damage
Water damage can manifest due to several factors, including:
Natural disasters such as floods, hurricanes, and storms.

Burst or leaky pipes.

Roof leaks.

Malfunctioning household appliances like dishwashers and washing machines.

Blocked gutters.

Inadequate drainage.
To mitigate water damage risks, regular property inspections are vital. It's crucial to assess your roof, gutters, and plumbing systems periodically. 911 Restoration of San Diego stands ready 24/7, seven days a week, to offer immediate water damage restoration and repair services.
Exceptional Communication: Our Pledge Throughout the Process
911 Restoration of San Diego has built a reputation for its outstanding communication, a cornerstone of effective water damage restoration. Recognizing that communication is paramount for a smooth and stress-free client experience, the company places a strong emphasis on it. Their team is trained to keep clients informed at every stage, starting from the initial emergency call through to the final repair and restoration phases. They understand that transparent communication is key to earning client trust and achieving optimal results in addressing water damage issues.
The company's roster of IICRC-certified technicians is available 24/7 to answer queries and address concerns raised by clients. They provide regular updates and reassurance to ensure clients are fully informed and comfortable with the restoration process. This clear and consistent communication instills confidence that 911 Restoration of San Diego is fully dedicated to client satisfaction.
In summary, 911 Restoration of San Diego's unwavering commitment to communication sets it apart from others in the industry. Their dedication to keeping clients informed and engaged throughout the restoration process builds trust and ensures clients are content with the final results.
Local Restoration Services in the San Diego Area
911 Restoration of San Diego is a reliable company well-versed in the urgency of water-related emergencies. Equipped with the necessary tools and skilled professionals, they respond promptly to water emergencies and offer immediate assistance. The company understands that water damage can be a distressing experience for homeowners, which is why they are committed to delivering efficient and effective solutions.
If you require assistance with water damage restoration, do not hesitate to reach out to our IICRC certified team at 911 Restoration of San Diego. Our team is dedicated to providing timely and professional services to alleviate the stress and anxiety associated with water emergencies. We comprehend the importance of swift action in such situations, which is why we stand ready to respond promptly and provide the assistance you need.
Matt Stender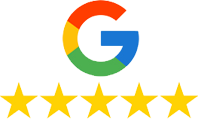 "Marco and Luis did a great job removing insulation and cleaning out the crawlspace under my house to prepare it for some foundation work. The were on time, professional, kept me appraised of their progress and what they were doing and left the crawlspace and surrounding area clean and tidy. Would definitely recommend."
Service area map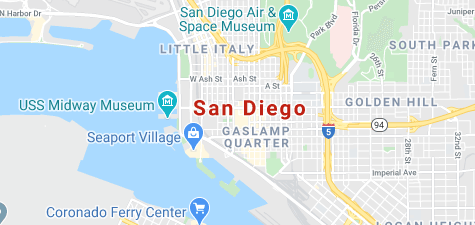 Our water damage restoration pros in San Diego pros want to get the job done quickly, so your life is not disrupted during the restoration process. Our water damage restoration teams in San Diego are ready to provide your property with restorations that will ensure your home gets a fresh start. 
IICRC-certified
disaster restoration experts
in San Diego
from 911 Restoration will restore your home and give you the fresh start that you and your family deserve.
911 Restoration of San Diego is located at 7626 Miramar Rd, Suite 3600 San Diego, CA 92126
.