Water Damage in San Diego
Weather Alert: If you are experiencing weather-related damage from the storm, call us today for emergency assistance!
911 Restoration of San Diego
At 911 Restoration of San Diego, we offer a Fresh Start with our comprehensive selection of property damage restoration services, including but not limited to:
Whether you're a San Diego homeowner or business owner, 911 Restoration of San Diego is your Fresh Start! We'll communicate with you throughout the entire process, help answer questions related to insurance, and restore your property to its pre-damaged condition. One of our IICRC-certified teams is dispatched within 45 minutes of your call! Contact us today, and one of our friendly representatives will assist you in finding the nearest San Diego location.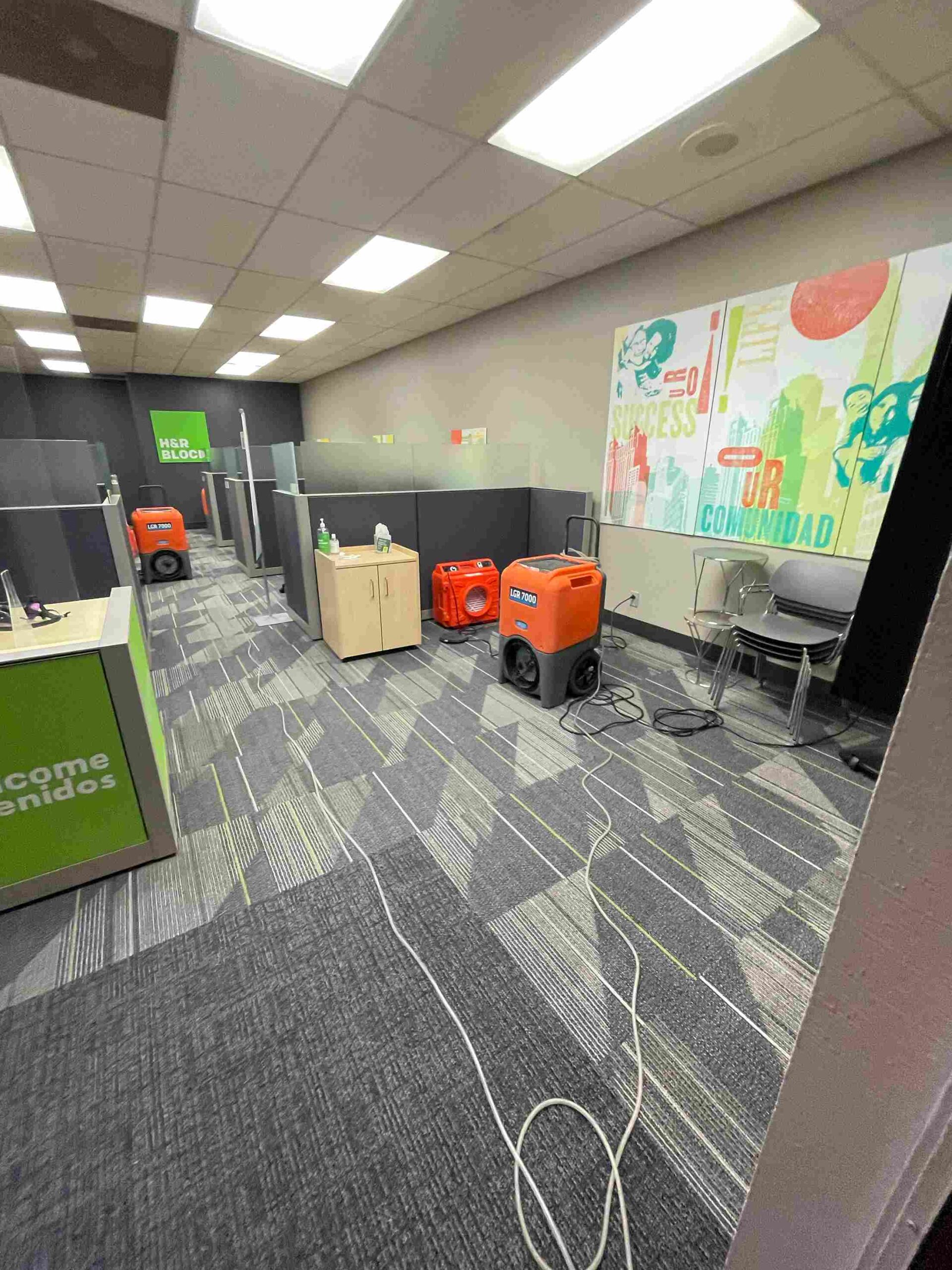 San Diego is an idyllic city to buy a home or open a business in. However, commercial and residential property owners in this gorgeous seaside city can still suffer from a variety of disasters. Thankfully, 911 Restoration of San Diego offers 24/7/365 emergency services for the local residents of Chula Vista, Escondido, El Cajon, Vista, and the surrounding areas. Call us at (858) 216-2488 and allow us to offer you a free visual inspection.

 Whether you're in need of water damage restoration, fire and smoke cleanup, or mold remediation, the IICRC-certified restoration team at 911 Restoration can provide you with top-notch service. Our swift 45-minute response time means that we'll be at your location in no time at all to offer you a Fresh Start after disaster strikes
Matt Stender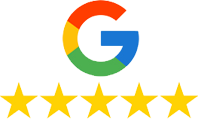 "Marco and Luis did a great job removing insulation and cleaning out the crawlspace under my house to prepare it for some foundation work. The were on time, professional, kept me appraised of their progress and what they were doing and left the crawlspace and surrounding area clean and tidy. Would definitely recommend."
Water Damage Restoration
Though we are a nationwide business, 911 Restoration's local branch in San Diego works around the clock to restore and repair commercial and residential properties. If your building has suffered from indoor flooding, whether from pipe bursts, basement flooding, or severe weather, our professionals are equipped to handle the problem.
We offer a free visual inspection for property owners only and will immediately get to work to fix the damage. Call us at (858) 216-2488 and see how we can help. Water damage can not only destroy your home and possessions, but it can also lead to mold infestation. 911 Restoration of San Diego works quickly to remove every droplet of water from your building to ensure it's completely dry. We offer water damage restoration services that include:
Leak detection

Storm repair

Boarding up

Water removal

Sewage extraction

Structural drying

And more!
 To experience a Fresh Start after a flood, call the San Diego Water Damage Restoration experts at 911 Restoration now!
Service area map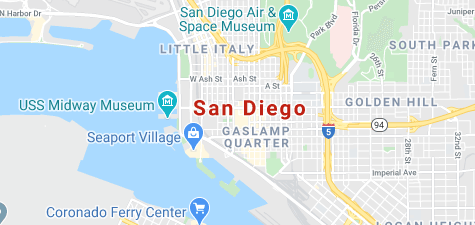 Cleaning Services
We live in uncertain times. During the COVID-19 pandemic, it's more important than ever before to ensure your home or commercial building is clean. 911 Restoration of San Diego provides efficient disinfecting and cleaning solutions to keep you healthy and happy. Our IICRC-certified team follows CDC and EPA protocols to ensure you're getting the best cleaning services possible.
 Whatever your needs may be, 911 Restoration is here to help. Contact us today at (858) 216-2488!

Mold Removal
Water damage inside of your home or commercial building increases your chances of mold infestation. Excess moisture in the air can encourage mold growth. If you notice green, yellow, or black spots, a musty odor, or heightened allergy symptoms, your building may have mold.
Not only will a mold outbreak harm your health, but it will damage your property. Mold eats away at any surface it grows on. This can negatively impact your building's structural integrity and make it dangerous for you, your loved ones, your employees, and your customers to enter the premises.
 Luckily, 911 Restoration of San Diego has the tools and training to fix your mold problem. Our mold remediation services guarantee that every mold spore is removed from your property.
 If you are in need of expert mold remediation in Escondido, don't hesitate to call 911 Restoration of San Diego now. We're available any time of the day or night and we'll be at your location within 45 minutes of your first phone call to us at (858) 216-2488.
Sewage Backup and Cleanup
Another water problem your property can experience is a sewage backup. Dirty sewage water isn't just disgusting, it's downright dangerous. If you need sewage backup cleanup services, contact 911 Restoration of San Diego today.
 We can swiftly and safely fix the problem. Whether it's the afternoon or night, our team of technicians will be at your door right away. Trust in us to remediate your sewage backup.
Fire and Smoke Damage Restoration

In addition to water woes, San Diego property owners can also experience fire and smoke damage. When a fire strikes, it can be a terrifying experience. This is why 911 Restoration of San Diego will arrive promptly to offer you a Fresh Start.
Our experienced team provides a variety of fire restoration services, including soot and ash removal, permanent odor removal, and structural repairs. We'll clean every inch of the surface to guarantee your property shines like new once again.
Once the flames have been put out, the real work begins. If you need emergency fire cleanup services in San Diego, contact 911 Restoration today at (858) 216-2488.
Disaster Restoration
Natural flood damage in San Diego can strike anywhere, at any time. Whether it's
 a storm or a flood, 911 Restoration of San Diego can help restore the damage and give you the peace of mind you deserve.
With our 24/7/365 availability, 911 Restoration can help San Diego residents get their buildings or businesses in peak condition once again. Our team puts you at the center of our attention and provides you with amazing customer service to alleviate your stress.
Commercial Restoration
Business owners in San Diego can rest easy knowing that 911 Restoration is on their side. Whether your commercial property suffered from fire or water damage, our professionals can help repair and restore the damage right away. We'll work closely with you to ensure you're never left in the dark.
Your business is your baby. 911 Restoration of San Diego understands this and offers extraordinary commercial restoration services that you can count on. Call our IICRC-certified experts at (858) 216-2488 and see how we can help.

Serving the communities of Bonita, Bonita Long Canyon, Bonsall, Carlsbad, Carmel Valley, Cardiff By The Sea, Central Escondido, Chula Vista, Coronado, Del Mar, El Cajon, Encinitas, Escondido, Fallbrook, Hidden Meadows, Imperial Beach, Jamul, La Jolla, Lakeside, La Mesa, Lemon Grove, National City, Oceanside, Poway, Ramona, Rancho San Diego, Rancho Santa Fe, San Diego, San Luis Rey, San Marcos, Santee, San Ysidro, Solana Beach, Spring Valley, Valley Center, Vista and surrounding areas.