Water Damage in El Cajon CA
Living in El Cajon is different than living in the typical San Diego County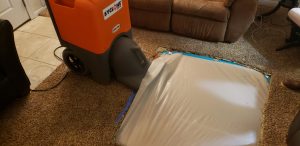 city since it is more inland than its coastal neighbors. Due to its location, the community is more susceptible to experiencing water damage from rainstorms and cold temperatures.
911 Restoration of San Diego understands how El Cajon's climate affects homes and businesses in the area, making them experts in the water damage restoration services specific to the city.
Service agents are standing by 24/7/365, making it possible for you to reach out to us any time, day or night.
When your property is affected by water damage, and you need emergency flood cleanup services, you can contact us immediately, and technicians will be at your door within 45 minutes.
Contact 911 Restoration of San Diego when your property is impacted by a storm, pipe burst, or any other water damage situation and technicians will ensure that you receive the water restoration services you deserve.
Water Damage Repair In El Cajon
Residents of El Cajon live in what is known as a "microclimate" due to the dramatic climate change that takes place within a short distance from the coast to the mountains.
Unlike sunny San Diego, El Cajon experiences more extreme temperatures and receives twice as much rain. December is the wettest month and is the time where properties are most damaged by water.
If your roof is compromised in any way, rainwater can leak into your attic and seep into your ceiling. 911 Restoration of San Diego will quickly repair ceilings with water damage and implement drywall repair services to prevent further structural damage, wood rot, and mold growth.
By hiring us to provide same-day, water damage cleanup, your property will have the best chances of making a full recovery. Not only will we address the water damage, but we will provide property owners with a free visual inspection to check for signs of mold.
So, call 911 Restoration of San Diego the moment you need water remediation services, and their highly trained technicians will give you the peace of mind you deserve.
A Mold Restoration Company You Can Trust
Mold can infest a home or business within a 24-48 hour period, which is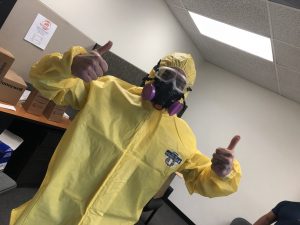 why it is crucial to reach out to the mold experts at 911 Restoration of San Diego as soon as you notice any signs.
Mold and fungus removal needs to be conducted with precision. Otherwise, the spores can spread to areas of the property that were not initially affected.
The mold removers in El Cajon use containment barriers and cleaning techniques that allow them to remove mold from the ceiling and walls safely. Once the spores are removed, technicians will take samples to a third-party laboratory to determine the mold species.
Testing mold spores is an integral part of the mold removal process because certain strains, such as black mold, can be extremely harmful to your health. If you have black mold in your house, then, for your safety, fast mold restoration services need to be conducted.
Living in a mold-infested house can be as damaging to your property as it is to your health. Don't wait to receive mold restoration services. Call the black mold professionals at 911 Restoration of San Diego today!