Water Damage in Chula Vista
In Chula Vista, January, February, and March receive the most rainfall,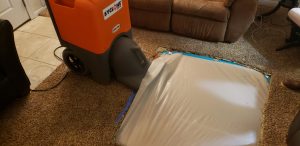 making this period the time where most homes and businesses are impacted by water damage.
Even mild rainfall can be destructive to a property, especially if you have cracks in your roof or foundation that you were unaware of before the rainy season begins.
911 Restoration of San Diego are experts in repairing ceiling water damage and any other leak or flood issue you may be experiencing in your property. If you need emergency flooding cleanup services, you can depend on us to arrive at your property within 45 minutes.
Whether you need flood damage restoration work in the middle of the night or on a weekend afternoon, you can always depend on the repair techs in Chula Vista to help you because they are available 24/7/365.
We work with IICRC-certified technicians who are trained to perform both water restoration and mold cleanup services, so call 911 Restoration of San Diego.   
Emergency Service Restoration Work In Chula Vista
Specific instances of water damage are considered to be emergencies, such as a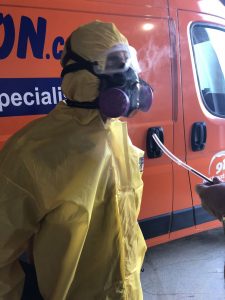 flood caused by a pipe burst. When water is actively pouring into your property, it is crucial to stop the influx of water as soon as possible.
If you ever experience a pipe burst, water heater explosion, or some other type of incident that creates a flood in your Chula Vista home or business, you can rely on the experts to respond on a moment's notice.
By hiring our repair workers, you can have peace of mind knowing that any leak or flood damage will be promptly repaired, limiting the extent of the water damage and hindering the development of a mold colony.
If the flood damage is extensive enough to require the removal of your furniture and other items from the property, then we will provide the pack-out and storage services. By removing your possessions from your home, it will allow us to dry the area and make the necessary repairs thoroughly.
Call 911 Restoration of San Diego when you need schematic water damage repairs, and we will do whatever it takes to ensure that your property makes a full recovery.
Remove Hazardous Mold In Your Home Or Business
It is common for properties in Chula Vista to become contaminated by mold. Even minor water damages can spark a mold infestation, with mold spores blossoming within 24-48 hours of being exposed to moisture.
Due to the rapid growth rate of mold spores, it is crucial to contact 911 Restoration of San Diego as soon as you notice any sign of mold growth. Some signs of a mold infestation include a musty odor throughout the property, patches of green and black fuzz on walls and ceilings, rotting drywall, and water damage.
Our mold removers will decontaminate your property by addressing both the water damage and the mold infestation. By implementing comprehensive restoration services, customers can be sure that their property will be thoroughly cleaned and dried.
Call 911 Restoration of San Diego when you need quick and efficient mold services, and the repair technicians will show you how a mold infestation can actually become a fresh start.