Water Damage Chula Vista
If you're looking for the best water damage Chula Vista professionals, the 911 Restoration of San Diego team is happy to assist you.
We pride ourselves on our effective, friendly, and affordable water damage Chula Vista services. Because we are a local small business, we can offer you a range of pricing that can fit into any budget.
When you call (858) 216-2488 to schedule a same day appointment with us, a team will be dispatched and sent to your home address in 45 minutes or less. 
Why I need a water damage Chula Vista professional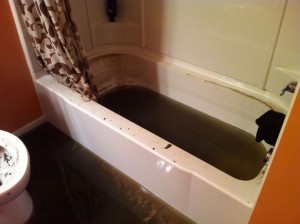 Different types of water damage require different repair methods.
For small water damage incidents such as a minor overflow or clogged sink drain, you can certainly decide to tackle it yourself or hire a local plumber.
However there are jobs that should be handled by a certified technician only, and our 911 Restoration of San Diego team is glad to offer you our water damage Chula Vista services.
Some examples of water damage that definitely require the help of a certified technician include:
Grey/black water extraction and sanitation
Large water damage area over several rooms and stories
Leakage and clog in piping beneath the home or inside the walls
Flood in hard-to-reach places such as crawl space or basement
Since water damage can range from relatively minor to quite severe conditions, with many signs eluding the untrained eyes, an exact estimate is hard without a physical on-site inspection.
Our water damage Chula Vista team uses the latest technology and thermo imaging devices to identify hidden pockets of moisture, leaving your home free of water and pesky mold that often thrives on extra moisture.
What makes
911 Restoration of San Diego

different from other companies?

We guarantee our customers fast, affordable, and quality services. What makes us different from our competitors is our commitment to the people we service, not just the homes we restore.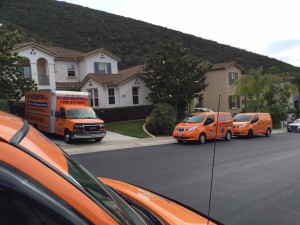 Since we locate within the area, we can arrive within 45 minutes of your call to provide you with same day water damage Chula Vista service at no extra costs.
On top of that, we pride ourselves on being honest and helpful. There will never be hidden charges to any of our water damage Chula Vista services.
Our project managers will keep you updated with every details of the restoration process, and we will support you every step of the way in your claim submission process. In fact, we'll take care of all the paperwork if that is what your need!
At 911 Restoration of San Diego we think of our customers as our friends and neighbors who are in need of assistance during a frustrating event in their lives. That's why we focus on addressing your concerns first before getting you to sign a contract.
We recognize and respect your choice in the water damage Chula Vista professionals you'd like to restore your home. Our job is to help you reach the best decision for your home and your family.
When you call (858) 216-2488 that's the level of service and professionalism you can expect.