Water Damage Restoration in San Diego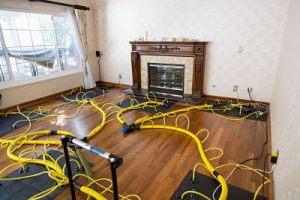 Water damage can cause tremendous amounts of destruction in only a few hours. Excess water can leak into the floors and walls of businesses and homes here in San Diego, Chula Vista, and Escondido. Your possessions can be soaked, and you might end up facing a mold infestation.
You can take steps to limit the impact of a pipe burst or a flood by contacting a water damage restoration company right now. The professionals at 911 Restoration of San Diego are standing by 24/7/365 to offer you the help you need, give us a call at 858-216-2488.
You can call 911 remediation whenever you experience flood damage in San Diego. We understand what it takes to properly resolve:
All Aspects of Flood Cleanup
Natural and Manmade Water Disasters

Water Extraction from Flooded Basements or Crawlspace

Dehumidification and Drying for Commercial and Residential Properties

Structural Damage Caused by Excess Water in Your Property
You can also rely on us to offer you a free visual mold inspection for property owners only after you experience water damage. Mold is an insidious fungus that can begin spreading quickly in damp, dark environments – including the spaces behind your walls or under your floors.
Our mold removal techs can check properties in San Diego, Escondido, and Chula Vista for signs of mold growth and begin the mold remediation process right away. Give us a call at 858-216-2488 and we can offer you a free visual inspection. Allow us to take care of mold decontamination as we completely restore your property. You deserve tireless service from a company that is dedicated to ensuring that your home or business is returned to better-than-new condition after a flood or plumbing disaster.
Water Damage Restoration Services Are Only a Phone Call Away
Recovering from the damage caused by heavy rains, a flood, a pipe burst emergency, or a sewage backup can feel impossible if you don't get professional help on your side. Property owners in San Diego, Chula Vista, and Escondido who reach out to a professional water damage restoration company as soon as possible can reduce the overall costs of the repair and renovation process.
The techs at 911 Restoration of San Diego are ready to spring into action to take care of your needs so you can get your peace of mind back, give us a call at 858-216-2488. We focus on flood cleanup by quickly removing water from your property. Our techs utilize infrared scanners to locate all spots of moisture in your property. We use professional grade air movers, dehumidifiers, and fans to totally dry your home or business.
The mold remediation techs are also fully prepared to handle any mold issues you discover after a water damage emergency. Allow us to assess the extent of your problem with a mold inspection. Techs can begin mold removal and mold decontamination to stop mold from spreading further in your property.
Taking care of mold cleanup right away can ensure that any odors are removed from your property. Ensuring your home or business is brought back to the pristine condition will be of utmost importance to our crew, so make sure that you get the help you need today.
Focus on Mold Removal in San Diego
A pipe burst emergency can spill tremendous amounts of water into your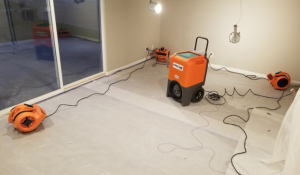 home or business. Heavy rains or a clogged plumbing line can also necessitate flood cleanup services. You may discover spots of mold growth after any of these water damage events in San Diego, Escondido, or Chula Vista.
The professionals at 911 Restoration of San Diego know how to handle water extraction and mold remediation quickly and effectively. We can provide you with a free mold inspection for property owners only and our IICRC certified techs can even send a sample of your mold to a 3rd party laboratory for testing.
Identifying the type of mold you are dealing with can make the mold removal process easier. We can handle all forms of mold, including toxic black molds. You should be aware that mold can be a threat to your health, so allow us to immediately focus on:
Handling Mold Decontamination to Thoroughly Clean Your Property

Total Mold Remediation for Your Home or Business
Removing Any Foul Odors Associated with Mold Growth
Mold remediation after a flood, leaking pipe, or pipe burst emergency can return your property to pristine condition. Our techs may need to remove items infested with mold. In many cases, these items can be cleaned and returned, but in some cases they may be disposed of to protect your health in San Diego.
The techs at 911 Restoration of San Diego have years of experience handling water damage restoration and mold removal. You can trust us to repair and renovate your property, so you can move forward with a Fresh Start after a flood or a plumbing disaster. Give us a call at 858-216-2488 and see how we can help you.

Serving the communities of Bonita, Bonita Long Canyon, Bonsall, Carlsbad, Carmel Valley, Cardiff By The Sea, Central Escondido, Chula Vista, Coronado, Del Mar, El Cajon, Encinitas, Escondido, Fallbrook, Hidden Meadows, Imperial Beach, Jamul, La Jolla, Lakeside, La Mesa, Lemon Grove, National City, Oceanside, Poway, Ramona, Rancho San Diego, Rancho Santa Fe, San Diego, San Luis Rey, San Marcos, Santee, San Ysidro, Solana Beach, Spring Valley, Valley Center, Vista and surrounding areas.