Fire Damage Restoration in San Diego
Fire Damage Restoration in San Diego
If your commercial or residential property has suffered from fire damage, it can be a stressful and scary experience. Witnessing your home or business engulfed in flames can cause anger, fear, sadness, and anxiety. Take a deep breath and call 911 Restoration of San Diego right away at 858-216-2488. We'll take it from there.
Our IICRC-certified restoration technicians understand that the real work begins after the flames have been put out. That's why we work swiftly to repair and restore your property to ensure it's safe and sound once again. With 24/7/365 availability and a fast 45-minute response time, 911 Restoration can offer you a Fresh Start after fire cleanup. Give us a call at 858-216-2488 and see how we can offer you a free visual inspection.

How to Handle Fire Damage
If your home or commercial building has been struck by a fire, time is of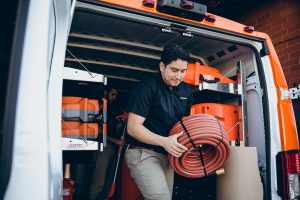 the essence. While you may feel scared, you still need to act fast. If left unattended, smoke and soot damage can wreak havoc on your prized possessions and cause further damage to your property.
Once the fire has been put out, wait for the firefighters to tell you that it's safe to enter the building. It's vital that you wait for the professionals to inspect the property to ensure it's safe.
Go from room to room and carefully assess the damage. Then contact 911 Restoration of San Diego. Our professionals will provide a free visual inspection for the property owner only and then get straight to work. We'll be at your location within just 45 minutes of your phone call to expertly clean soot, ashes, smog, and smoke.
It's also a good idea to get a copy of the fire report for your records. 911 Restoration of San Diego can help you with your insurance claim to ensure the process goes smoothly.
You should also check to see if there is any water damage to your building. The water used to put out the fire can cause excess moisture inside, which can damage your belongings and encourage mold growth. Thankfully, 911 Restoration of San Diego is well equipped to handle water damage restoration and mold removal.
Fire-Associated Health Risks
Fire damage not only ruins your home, but it can also be harmful to your health. You can easily inhale smoke, soot, and smog and experience a variety of health issues, such as asthma, shortness of breath, chest tightness, bronchitis, and even a heart attack or a stroke. Call your doctor right away if you think you've inhaled smoke.
Smoke contains many toxins, including:
Carbon Materials

Sulfur

PVC

Mesothelioma
This is why it's critical to leave fire damage restoration and smoke cleanup to a qualified professional. 911 Restoration of San Diego can safely and swiftly take care of the problem and get your building safe and secure.
Call 911 Restoration near me today for a Fresh Start. We're available 24/7 and proudly serve Chula Vista, Escondido, El Cajon, Vista, and the surrounding areas. You can reach us at 858-216-2488.

Your Fresh Start Fire Damage Restoration Compan The team at 911 Restoration of San Diego offers complete fire damage restoration services, including:
Complete fire damage restoration and repair

Free insurance consultations

Smoke, soot, and ash removal

Odor removal from all rooms, clothes, and other possessions

Mold Remediation

Water damage restoration

Gray and black water extraction

Storage services for undamaged belongings

And more!
If your commercial or residential building has caught fire, don't wait! Call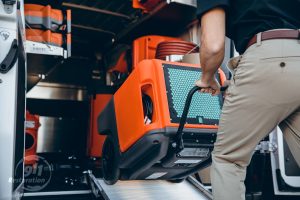 911 Restoration now at 858-216-2488. We are a nationwide company with a local branch in your city. We have the knowledge and know-how to effectively repair and restore your home or storefront after a fire.
Moreover, we offer sympathetic services when you need them the most. We understand that you are stressed and scared. This is why 911 Restoration of San Diego's team will put you at the center of our attention. We provide our clients with top-notch customer service to make them feel at ease.
With our Fresh Start approach, we'll help you to enter a new chapter of your life after the fire cleanup has finished. Your home will look as good as new and will be a safe and secure sanctuary once again.
If your commercial or residential property is in need of fire damage restoration, don't hesitate. Call the professionals at 911 Restoration of San Diego now. We'll be at your location within 45 minutes to help with smoke cleanup and more. Your Fresh Start is right around the corner.