Attic Cleaning and Attic Insulation San Diego
Many home and business owners do not regularly inspect the attic unless there is a reason to, which usually means that there is already a problem. As easy as it is to forget what is going on inside your attic, there will be reminders now and again that it might be time to get things in order up there.
911 Restoration San Diego wants to limit these issues from ever becoming a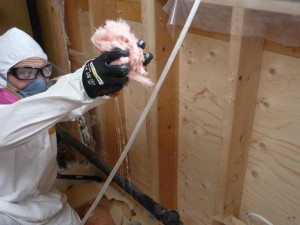 major headache, and the best way to do that is by keeping your attic clean and dry. 
We will provide a free attic inspection and estimate in order to determine exactly what issues you need to be repaired and how much it is going to cost you. You can reach us at 858-216-2488 and you can make sure that we will not miss your call, no matter the time of day.

You may just need a deep cleaning to get rid of debris, dust, and dirt or it may be determined that there are rats living in your insulation and you require a full infestation removal. 
Our San Diego attic cleaning experts offer a wide range of comprehensive services, some of which include:
Deep cleaning

Mold removal

Rodent infestations removal

Animal dropping cleanup

Insulation removal and installation
When you want your attic to be serviced by a professional restoration company you can give us a call and we will provide you with a free inspection and estimate to determine what services your attic requires. Call us at 858-216-2488.

With Our Help, We Can Make Your Attic Rodent-Free
It is common for rats and rodents to move into your attic without you being aware of their presence, giving them time to infest the area and cause significant damage. These critters can cause a lot of destruction in a short amount of time, which it is why it is so important for you to be aware of the signs that they might be living in your attic.
If you hear scratching in the walls and ceiling, notice droppings and find ripped up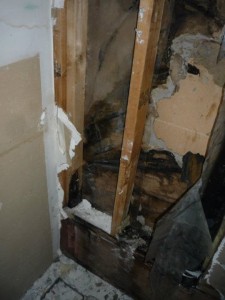 food packages in your kitchen, then you need to have professionals come inspect your attic for rats and mice. Once it is determined that rodents are living in your home, then we will get to work rodent proofing the area.
The first thing that needs to be done is closing up any holes inside or outside of the home that are 2 inches or smaller with sheet metal or metal mesh cloth. It is necessary to also seal around doors and windows, as well as closing any gaps around the door and window frames that is 1/4 inch or greater.
It is crucial to inspect the roof for any damage that could be allowing wildlife to get into the attic. Make sure to check that the chimney is capped to prevent animals from crawling inside. Your pipes may also be allowing rodents inside your property. If any run vertically up the side of the home then it creates the perfect runway for rats, mice, and squirrels to get inside your attic.
By removing any food nearby, including pet food and bird feeders, you may not attract as many rodents onto your property. If there are any water dishes, leaking pipes or puddles of water outside, get rid of them immediately. We can assist you with any questions about rodent proofing that you may have, so call us today at 858-216-2488.
Understanding The Importance Of Insulation
By maintaining proper insulation in your attic you will find yourself enjoying regulated temperatures in your home and lower energy bills every month.
When cared for properly insulation can last up to 20 years, but there are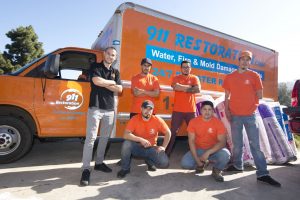 many factors that can contribute its deterioration.
Signs that your insulation may be old and damaged could be uneven temperatures in different areas of your home, higher monthly electricity statements, musty smell coming from your air ducts and sounds of small animals and rodents in your walls and attic.
911 Restoration San Diego will come inspect your insulation and determine whether it needs to removed and replaced. Rodents like to chew through insulation and will leave it filthy and filled with feces and urine. This can then lead to a mold infestation.
By taking out the damaged insulation you will notice a more temperature controlled home and cleaner surroundings without rats and mice living inside of it. We work with all different types of insulation and will determine if batts or blown-in is more appropriate for your attic space.
Call our 911 remediation professionals when you are in need of a deep clean, rodent removal or insulation installation and we will provide you with comprehensive services to get your attic back in order today. Our number is 858-216-2488 and we will always answer your phone call no matter the time of day.