Hoarding Cleanup Services – How We Handle Your Things With Care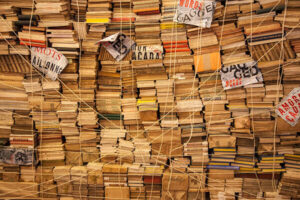 In California, fires are common and deadly, only made worse by climate change. Governmental fire maps have labeled most of San Diego as high and very
Anyone who has tried to overcome hoarding knows how tough it is. Some individuals may be reluctant to admit that they have a hoarding issue, even if their items overtake their space and become hazardous. It is essential to address such complex issues with care and caution to prevent them from causing more damage than good.
When starting, it's essential to know why hoarding is an issue. There is a lot of junk in several people's houses, and they tend to hold on to things for longer than they need to be. Because of this emotional connection or "I may use it someday," few people have a hard time parting with things they no longer use, even though they no longer have any need for them.</span>
What Exactly Is Hoarding?
Recent studies have defined hoarding as a chronic disorder for parting with or discarding items due to an urge to conserve. It's not uncommon for hoarders to hoard items that the rest of us would declare trash. Toys and apparel aren't the only things hoarders also accumulate; plastic bags and old newspapers can also be a part of the mix. Moreover, unlike actual collectors, hoarded objects are generally kept in disarray and might even be left in the hoarder's sitting room, making it difficult to keep track of anything.
Clean-up of Hoarding: How to Get Started
The hygiene and health of those who live in a hoarder's house might be affected if the house is not thoroughly cleaned. Following are some of the hazards connected with hoarding:
The risks of tripping and fire may increase.

Polluted air.

Structural complications.

Infestations of pests
Methodically and slowly cleaning out a hoarder's house is the most significant way to get them to get over their belongings. Having certain belongings in the home is a good choice since they may have emotional value or are required.
Taking care of bug infestations and spoiled food are good places to start. Contact a good cleaning service for health hazards and other dangerous situations. Wear masks, hard helmets, sturdy boots, and gloves to safeguard yourself from hazardous materials.
Consider hiring a trash removal company or purchasing a trash container when you have several bedrooms to clean up. Garbage and broken or unneeded goods, such as chairs, will be simpler to get rid of.
If you don't have other support, things might take weeks or even months to remove a problematic hoarding situation. Plan ahead of time and consider the psychological burden that the work at hand will have on you. One may be surprised by how terrible everything has become if you undertake an extensive cleaning with the hoarder and their family and friends. Considering the requirements of everyone involved and their ability to cope with their own emotions is essential. Moreover, if you're looking for thoughts and recommendations on how to clean your home, follow our guidelines thoroughly:
Hoarding removals may be emotionally and physically demanding, and those that expertise in this sort of cleaning is well-versed in how to deal with it. If you have a lot of stuff to do, it may be worth your time and money to hire a cleaning service.
Tips for Cleaning up a Hoard
Wear masks, gloves, hard helmets, eye protection, and sturdy footwear.

Plan and stock up on materials for clean-up

First and foremost, put your safety foremost.

Determine if an object must be maintained, given, or discarded.

Begin with a tiny area, such as a toilet, since there is minimal emotional significance.

Begin from the top down so that you don't end up re-cleaning rooms that you've previously freed of debris.
Checklist of Cleanup Equipment
You'll require all the supplies before you begin removing. A professional service should permanently remove biohazards. It is against the law to dispose of hazardous waste in the garbage in most places. Contact your trash service or local cleaning authority to learn how to discard home materials like oil and expired prescriptions. Must check for the following items:
Good quality garbage bags.

Mops and buckets.

A sponge.

Dustpan and broom.

Electric vacuum.

Disinfectants and cleansers.

An insecticide.

One may also want to take a step stool, a pair of basic supplies, and a torch.
Cleaning and sanitizing your house should be your top concern, not just for aesthetic reasons; however, a clean and healthy environment promotes longevity. Using all cleansers and washable towels and napkins will help you. Afterward, discard any cleaning equipment that can't be sanitized and use new towels, wands, and brooms to clean the area thoroughly.
Cost of Hoarding Cleanup
How much it will cost to get skilled hoarding services will be determined by various factors, including the area of the house being cleaned, how bad the hoarding is, and what type of objects are being removed. Mildew, fungus, rotting edibles, and contaminations, including feces, dead animals, and infestation, will be extra to dispose of.
It may also be expensive to get rid of significant objects like couches, flooring, and walls. Removal and clean-up fees may go into the thousands for the worst-case scenario houses, so you should always visit a hoarding clean-up service to receive exact estimates for your house.
Hoarding clean-up services can assist you with so many various aspects of clearing up a hoarder's house. 
The Bottom Line 
Removing hoarding in the house or the apartment of a beloved one requires staff with deep expertise in clean-up and restoration solutions, and you can depend on them. If you are looking for expert service, contact no other than 911 restoration of San Diego; they provide the best service when it comes to tackling hoarding issues.