Water Damage and Mold Removal in Valley Center
Take care of flooding and pipe bursts the right way by contacting water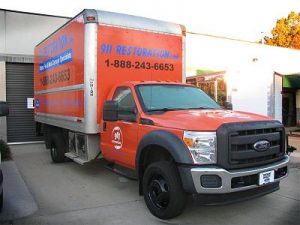 damage restoration professionals in Valley Center. The flood cleanup pros at 911 Restoration of San Diego can repair and renovate your property. All crews are IICRC certified and prepared to rush out to your property within 45 minutes of an emergency call. Get the Fresh Start you deserve by contacting us for:
A Water Damage and Mold Inspection

Emergency Water Extraction and Roof Repairs

Help with Ceiling Leaks and Carpet Drying

Services for Mold Remediation and Mold Decontamination
Let us ensure your property is completely renovated with flood cleanup and water damage restoration in Valley Center. Mold removal techs can handle mold remediation, odor removal, drying, and dehumidification.
Can Water Damage Restoration in Valley Center Help with Emergencies?
Water damage events – including pipe bursts – can happen without any warning. You can experience an emergency situation in a flood or storm that can leave you unsure what to do next. 911 Restoration of San Diego can provide you with the help you need in an emergency. We can take care of:
Emergency Water Extraction

Emergency Flood Cleanup

Emergency Boarding Up

Emergency Roof Repairs
Once the emergency has passed, water damage restoration techs can perform a mold inspection in Valley Center. If your mold inspection shows signs of fungal growth, techs can begin mold removal and mold decontamination right away. 
Take charge immediately in the event of a flood or pipe burst in Valley Center. You can bring your property back to the perfect condition you deserve by contacting 911 Restoration of San Diego any time of the day or night.
Can You Get Personalized Mold Remediation in Valley Center?
There are many different strains of mold in the world. Some molds only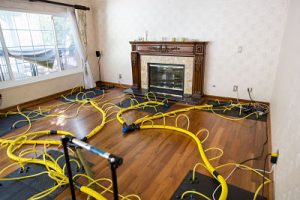 cause damage to your property. Other strains – like black mold – can also threaten your health. The Valley Center mold removal techs at 911 Restoration of San Diego can personalize your mold remediation services by performing a mold inspection.
The results of your mold inspection can tell us where mold is growing in your property, the type of mold you're dealing with, and the best ways to carry out mold decontamination in Valley Center. Make sure you turn to professionals for Valley Center mold remediation services, so all traces of mold can be erased.
911 Restoration of San Diego can begin flood cleanup and water damage restoration in Valley Center for you right now. You can get same-day services handling flooding, sewage backups, pipe bursts, and mold removal. Focus on your future by contacting us now for water damage restoration and mold decontamination services.
Servicing the cities of Bonita, Bonita Long Canyon, Bonsall, Carlsbad, Carmel Valley, Cardiff by the Sea, Central Escondido, Chula Vista, Coronado, Del Mar, El Cajon, Encinitas, Escondido, Fallbrook, Hidden Meadows, Imperial Beach, Jamul, La Jolla, Lakeside, La Mesa, Lemon Grove, National City, Oceanside, Poway, Ramona, Rancho San Diego, Rancho Santa Fe, San Diego, San Luis Rey, San Marcos, Santee, San Ysidro, Solana Beach, Spring Valley, Valley Center, Vista… and surrounding areas.