Disaster Restoration in San Diego
San Diego is known worldwide for its beautiful beaches and near perfect weather, making it a leading tourist destination. While residents of this beautiful city certainly enjoy the postcard perfect setting, our disaster restoration team in San Diego knows that even in paradise a disaster can strike at any time. At 911 Restoration San Diego, we are available 24/7 to help put your life back together after any disaster that nature may throw your way. We have over 35 years of experience restoring both residential and commercial properties, and there's nothing that our certified disaster restoration San Diego technicians can't fix. San Diego is known as "American's Finest City", and we aim to keep it that way. Call us anytime for disaster restoration services in the wake of absolutely any disaster.
What Kinds of Disasters Can You Help With?
Our disaster restoration specialists in San Diego can help with any disaster, from earthquakes and floods to severe storms and fires. San Diego does experience less earthquake activity than many other Southern California cities, but since 1984 earthquake activity has doubled. Severe storms can cause untold damage to your property, even leading to flash floods that will leave your home with standing water. And no one is immune from the threat of a fire, no matter how prepared you may be. When any of these disasters strike rely on 911 Restoration disaster restoration services to get your life back on track. Often the restoration process after these incidents requires a combination of our services. Our disaster restoration team in San Diego will bring the latest drying technology for expert water extraction, and out water damage restoration services are second to none if you experience severe flooding from a storm. Let our crew repair everything from wood floors to drywall and more with grace and precision. We can also remove all ash and oily soot in the aftermath of a fire. A natural disaster can even lead to sewage backup issues if sewer lines are overwhelmed with rainwater, which can lead to a messy black water situation in your home. Our team can remove all dangerous sewage safely and completely disinfect the area. No matter what problem you are facing, rely on our disaster restoration crew in San Diego. Find out more about us and our skills, and call us for help and prevention tips.
How Can I Prevent the Need for Disaster Restoration?
Although you can never be 100% safe, our disaster restoration team in San Diego knows that there is still a lot that you can do to prevent the need for disaster restoration. Take all severe weather alerts seriously and prepare accordingly. If there is a big storm or flash flood warning, placing a sandbag barrier along vulnerable areas of your property can go far in keeping the water away from your foundation. Make sure that your gutters are clear of debris so that rainwater is effectively moved off of your roof as much as possible. Having a family emergency plan is also a great idea to stay safe, and be sure to put together a kit of essential emergency items including flashlights, first aid supplies and clean water. Our disaster restoration San Diego specialists have seen enough damage over the years to know that it's better to be over prepared than under prepared. Be sure to call 911 Restoration for the best service in town.
Why is 911 Restoration the Best?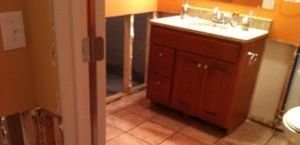 911 Restoration is the best because our disaster restoration team in San Diego always puts your needs first. We are licensed, insured and bonded to give you some much needed peace of mind during a stressful time, and we understand that a fast response is essential in any disaster scenario. That's why we responds to your call within 45 minutes and provide same day service. Plus there's no need to worry about the cost of our services because we always maintain affordable rates and will work directly with your insurance company to make sure that you get the help that you need. For floods to fires and everything in between, call our disaster restoration San Diego team and we will get your property back on its feet before you know it.
Carmel Valley
La Jolla
Rancho Santa Fe
Del Mar
Encinitas
Cardiff
Carlsbad
Poway
Oceanside
Solana Beach
Ramona
Rancho San Diego
Bonita Long Canyon
Bonsall
Chula Vista
Coronado
El Cajon
Imperial Beach
Jamul
La Mesa
Lakeside
National City
San Diego
San Luis Rey
San Marcos
San Ysidro
Santee
Vista
Valley Center
Spring Valley
Lemon Grove
Escondido