Water Damage and Mold Removal in Solana Beach
The professionals at 911 Restoration of San Diego can help you recover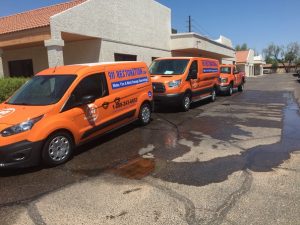 from flooding and pipe bursts in Solana Beach. IICRC certified flood cleanup crews can reach your property within 45 minutes of an emergency call to start water damage restoration. Techs are dedicated to providing you with a Fresh Start after a water damage emergency by:
Checking Your Property with a Water Damage and Mold Inspection

Stopping the Influx of Water into Your Property

Removing Water and Moisture in Your Home or Business

Repairing Structural and Aesthetic Damage

Handling Mold Decontamination and Mold Remediation
Limit the total damage to your property by contacting us today to begin mold removal and water damage restoration in Solana Beach. We can start giving you the help you need with a mold inspection.
How Soon Should Water Damage Restoration in Solana Beach Begin?
Water can continue to damage your property each hour that it is allowed to remain after heavy rains, a winter storm, or a pipe burst. This means that the best way to stop the property damage is to begin water damage restoration as quickly as possible.
The licensed, bonded, and insured flood cleanup techs at 911 Restoration of San Diego can reach properties throughout Solana Beach within 45 minutes of your call. Techs have the training and experience to begin immediately:
Extracting Water from Your Property with Professional Grade Pumps

Setting Up Fans, Air Movers, and Dehumidifiers

Checking Your Property with a Mold Inspection
Mold remediation and mold decontamination should also begin quickly after a pipe burst, flood, or sewage backup. Let us handle all of your property restoration needs starting immediately, including mold decontamination and mold removal in Solana Beach.
Can Mold Remediation in Solana Beach Protect Your Health?
A flood, sewage backup, or pipe burst in Solana Beach can leave you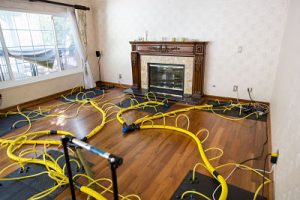 with water damage and unwanted mold growth. Mold can damage your property and certain strains of this fungus can threaten your health. Fortunately, you can get rid of mold with mold remediation in Solana Beach.
The mold removal techs at 911 Restoration of San Diego are trained to handle mold remediation alongside flood cleanup in Solana Beach. You don't have to shop around for different contractors when you should be focusing on recovering from a winter storm, mudslide, or plumbing emergency.
Let us handle all of your water damage restoration and mold decontamination needs in Solana Beach. We can start the process right now by offering you a water damage and mold inspection in Solana Beach. Get the help you need to move forward with a Fresh Start by contacting IICRC-certified flood cleanup and mold removal techs right now. 
Servicing the cities of Bonita, Bonita Long Canyon, Bonsall, Carlsbad, Carmel Valley, Cardiff by the Sea, Central Escondido, Chula Vista, Coronado, Del Mar, El Cajon, Encinitas, Escondido, Fallbrook, Hidden Meadows, Imperial Beach, Jamul, La Jolla, Lakeside, La Mesa, Lemon Grove, National City, Oceanside, Poway, Ramona, Rancho San Diego, Rancho Santa Fe, San Diego, San Luis Rey, San Marcos, Santee, San Ysidro, Solana Beach, Spring Valley, Valley Center, Vista… and surrounding areas.