Water Damage and Mold Removal in Lemon Grove
 You can get same-day water damage restoration and mold removal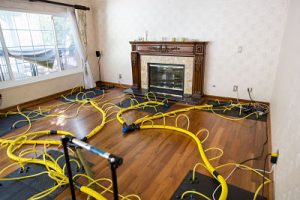 services in Lemon Grove by contacting 911 Restoration of San Diego. Our IICRC certified flood cleanup techs can reach your property within 45 minutes of an emergency call, 24/7/365. Techs are ready to provide you with the Fresh Start you deserve by:
Completing a Water Damage and Mold Inspection

Handling Water Removal and Drying Services

Repairing Structural Damage

Beginning Mold Remediation and Mold Decontamination
Crews can spring into action right away after you experience water damage caused by flooding or a pipe burst in Lemon Grove. 
Can You Wait to Begin Water Damage Restoration in Lemon Grove?
Storms and pipe bursts can occur at inconvenient times. You may have a plumbing disaster in the middle of the night, and you might want to wait to start flood cleanup in Lemon Grove. Generally, you should begin water damage restoration and flood cleanup as quickly as possible as excess water can:
Warp Your Floors

Ruin Your Drywall

Damage Your Possessions

Allow Mold to Spread
Fortunately, 911 Restoration of San Diego can start water damage restoration 24/7/365. Techs can even check for fungal growth with a mold inspection when they arrive. The results of your mold inspection can indicate if you need mold removal services or not.
Mold remediation and mold decontamination in Lemon Grove are often needed after a pipe burst, flooding, or a winter storm. Let us handle mold remediation in Lemon Grove so your property can be returned to better-than-new condition.
Can You Take Care of Mold Remediation in Lemon Grove on Your Own?
Mold may spread quickly in your home or business after a flood or pipe burst in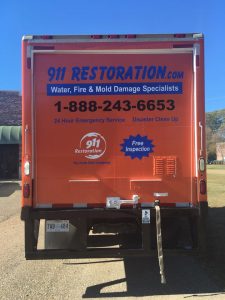 Lemon Grove. Some property owners try to handle mold remediation on their own, but this can allow you to miss spots of the infestation. It can also threaten your health, as some forms of mold are toxic.
You can get professional help with mold removal and mold decontamination in Lemon Grove by contacting 911 Restoration of San Diego for a mold inspection. All mold removal techs are licensed, bonded, and insured to hunt down and eradicate all traces of mold.
Make sure your property is free of a mold infestation with a final mold inspection in Lemon Grove following mold decontamination. Techs can thoroughly check your property and ensure that odor removal is handled for you while focusing on flood cleanup.
You can get a Fresh Start following any water damage event. Just contact our water damage restoration techs in Lemon Grove for professional services 24/7/365.
Servicing the cities of Bonita, Bonita Long Canyon, Bonsall, Carlsbad, Carmel Valley, Cardiff by the Sea, Central Escondido, Chula Vista, Coronado, Del Mar, El Cajon, Encinitas, Escondido, Fallbrook, Hidden Meadows, Imperial Beach, Jamul, La Jolla, Lakeside, La Mesa, Lemon Grove, National City, Oceanside, Poway, Ramona, Rancho San Diego, Rancho Santa Fe, San Diego, San Luis Rey, San Marcos, Santee, San Ysidro, Solana Beach, Spring Valley, Valley Center, Vista… and surrounding areas.