Water Damage and Mold Removal in Bonsall
Get fast help handling a water damage emergency in Bonsall by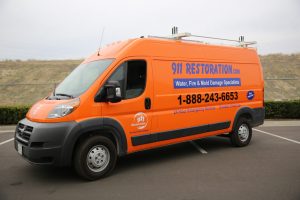 contacting 911 Restoration of San Diego. All our water damage restoration techs are IICRC certified to repair and renovate your property so you can get a Fresh Start. Begin flood cleanup immediately after a flood or pipe burst by contacting us 24/7/365. Licensed, bonded, and insured techs can:
Offer a Free Visual Water Damage and Mold Inspection for Property Owners Only

Stop Water from Entering Your Property

Remove Water Already in Your Home or Business

Dry and Dehumidify Your Property

Begin Mold Remediation and Mold Decontamination
Take charge of your future by contacting us now to start mold removal and water damage restoration in Bonsall with same-day services.
Can Water Damage Restoration in Bonsall Help You with Flooding?
Storms and floods can be a big problem for property owners in Bonsall. Fortunately, water damage restoration techs can help you handle these natural disasters quickly. The flood cleanup techs at 911 Restoration of San Diego can help you recover from:
Commercial and Residential Flooding

Carpet Water Damage

Basement and Crawl Space Flooding
Crews can also help you if you experienced a sewage backup or pipe burst in Bonsall. Let us take care of water extraction and check for signs of fungal growth with a mold inspection. We can begin mold remediation in Bonsall right away if excess water led to a fungal infestation.
Getting professional help with mold removal can ensure that your property is returned to better-than-new condition. Get fast help from our Bonsall flood cleanup and mold decontamination pros so you can move forward with peace of mind.
Can Mold Remediation in Bonsall Handle a Basement Mold Infestation?
Mold can grow anywhere that is damp and dark. This means that many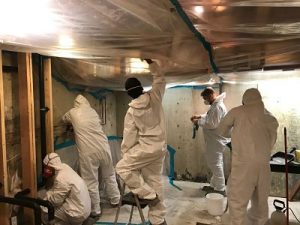 property owners find a mold infestation in their basement after flooding or a pipe burst. You can check for signs of mold by requesting a mold inspection from 911 Restoration of San Diego.
Our mold removal techs know what to look for with a mold inspection in Bonsall. If they find any signs of mold growth, they can begin mold decontamination in Bonsall right away. Mold remediation can handle mold infestations in your:
Basement

Crawl Spaces

Bathroom

Kitchen

Laundry Room

And Other Rooms
Let us begin mold remediation and flood cleanup for you right now. Our mold decontamination techs have years of experience and the training necessary to handle commercial and residential water damage restoration the right way the first time. Erase all signs of flooding or a pipe burst by calling us now for property restoration and mold removal in Bonsall.
Servicing the cities of Bonita, Bonita Long Canyon, Bonsall, Carlsbad, Carmel Valley, Cardiff by the Sea, Central Escondido, Chula Vista, Coronado, Del Mar, El Cajon, Encinitas, Escondido, Fallbrook, Hidden Meadows, Imperial Beach, Jamul, La Jolla, Lakeside, La Mesa, Lemon Grove, National City, Oceanside, Poway, Ramona, Rancho San Diego, Rancho Santa Fe, San Diego, San Luis Rey, San Marcos, Santee, San Ysidro, Solana Beach, Spring Valley, Valley Center, Vista… and surrounding areas.