Surviving Disaster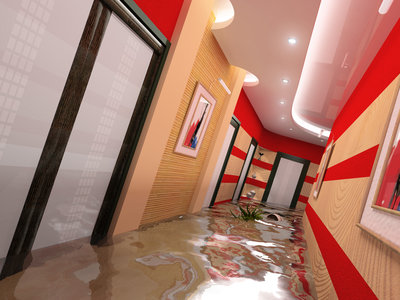 Every area of the United States is susceptible to one form of disaster or another, and even in non-flood areas, rains can still cause an excess amount of moisture. Any home with gas or electrical appliances can become the victim of a fire. With such prevalent dangers, it is vital you prepare your home and your family for disaster by developing an escape plan, understanding the implications of each catastrophe, and knowing who to call when tragedy strikes. Disaster preparation is essential to survival
The three main disasters are floods, fires, and mold. They each take a toll on the property in a different way and require a unique response from the individuals inside the house to survive. While fires and floods can come on strong, ripping through the building before much action can be take, mold needs approximately 24 hours to become a real threat.
Fire
You should have at a fire escape plan that shows everyone in the house where the nearest exits are, and any fire-retardants, such as a hose or fire extinguisher. Always consider the safety of humans first. Once outside and safely away from the flames, call the fire department.
Floods
When floods ravage your house, you want to know the fastest ways to get to higher ground, such as the attic or roof. Unless the event is contained to your property from a pipe burst or similar scenario, it is likely the ground around your property is similarly affected. Find your way to an open space and high grounds where you can call rescue crews for help.
Fungus
While mold may not arrive quite so quickly, it can grow silently, taking over your entire building before you are aware of its presents. Due to the respiratory diseases associated with the fungus, it is a good iea to evacuate the home in this scenario as well.
Each disaster has its own dangers, from burning and drowning, to choking on mold spores and losing your belongings. It is important you choose a professional company such as 911 Restoration to handle the damage for you once you are out of harm's way. We treat your home with all respect and understand its importance to you as one of the biggest investments you may ever make.
911 Restoration is dedicated to fully servicing your disasters, from our initial free, visual inspection to check for mold and use of infrared cameras to spot leaks to replacing cabinets and even support beams, we are here to help. Whether your property topples in a fire or sinks in a flood, you are always the top priority. Escape the disaster, call the authorities, contract 911 Restoration, and recuperate while we return your precious abode to its best state yet through our fresh start work ethic.