Mold Removal in Bonita
Are you dealing with a mold infestation in Bonita? If so, you can get professional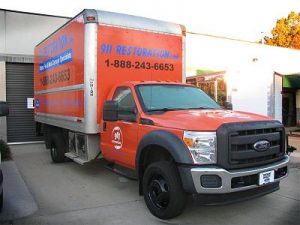 help right away by contacting 911 Restoration of San Diego. Our IICRC certified mold remediation techs are on-call 25/7/365. They can reach properties around Bonita within 45 minutes of an emergency call to give you a Fresh Start.
All mold decontamination techs at 911 Restoration of San Diego are licensed, bonded, and insured to:
Perform a Free Visual Mold Inspection for Property Owners Only

Handle Commercial and Residential Mold Cleanup

Take Care of Odor Removal and Mold Decontamination
Getting help fast can stop mold from continuing to spread in your property. Take charge of your future and get back your peace of mind by contacting us now for mold removal in Bonita.
What Happens During Mold Remediation in Bonita?
The mold remediation process can vary depending upon the extent of your mold infestation. Mold cleanup generally begins with a mold inspection in Bonita. Your mold inspection can allow mold experts to determine:
How Far the Mold Has Spread

The Type of Mold You Are Dealing With

The Best Methods for Handling Mold Abatement
Our techs can continue with mold removal by:
Isolating All Areas Impacted by Mold

Setting Up Air Filters to Get Rid of Mold Spores

Disinfecting Areas with Mold Growth

Handling the Removal of Odors and Discoloration
We only consider mold removal in Bonita complete when all signs of a mold infestation are completely removed from your property. Get dedicated support from Bonita mold decontamination crews right now.
What Causes Mold Infestations in Bonita?
Most property owners are surprised when they spot mold growth in their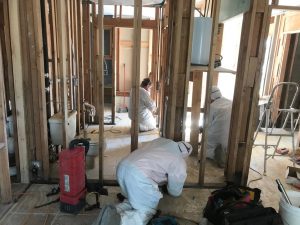 property. Mold spores can enter your property on your clothes, on the fur of your pets, and through your air ventilation system. These spores may grow and spread if they find an area that is damp and dark.
Water damage events, like a leaking pipe, business or home flooding, or a sewage backup can all provide the perfect environment for mold to grow. For this reason, water damage restoration techs often perform a mold inspection as they handle flood cleanup.
If techs spot signs of mold, they can move immediately on to mold remediation and mold cleanup in Bonita. Catching mold growth quickly can stop the mold from continuing to spread through your property, lowering the overall cost of mold removal.
Put yourself in good hands after you discover mold in your property by contacting 911 Restoration of San Diego. Our mold cleanup experts are ready to begin mold decontamination and mold remediation for your home or business right now.
Servicing the cities of Bonita, Bonita Long Canyon, Bonsall, Carlsbad, Carmel Valley, Cardiff by the Sea, Central Escondido, Chula Vista, Coronado, Del Mar, El Cajon, Encinitas, Escondido, Fallbrook, Hidden Meadows, Imperial Beach, Jamul, La Jolla, Lakeside, La Mesa, Lemon Grove, National City, Oceanside, Poway, Ramona, Rancho San Diego, Rancho Santa Fe, San Diego, San Luis Rey, San Marcos, Santee, San Ysidro, Solana Beach, Spring Valley, Valley Center, Vista… and surrounding areas.