Home Restoration Tips for Minor Water Damage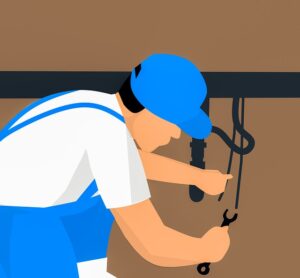 Many homeowners are guilty of ignoring minor water damages after a storm. The slight negligence can prove costly when small leaks turn into massive maintenance issues in the long run. With the tropical storms hitting the area, you need to become extra vigilant about these pesky problems.
Conduct a thorough survey of your house to determine whether or not you need to call home restoration experts for help.  Then use water damage restoration services to ensure that every nook and cranny of your property is dry and mold-free. 
Here's a closer look at some home restoration tips for minor water damage:
Inspect Your Home for Minor Water Damages
The first step revolves around a complete evaluation of structural damage and property loss after a storm. Check your basements, attics, and even crawl spaces for visible signs of destruction. After examination, determine whether or not you can fix the leaks and storm-damaged fixtures without professional assistance.
Here's a checklist to follow:
Fix minor roof leaks, broken drainage systems, and clogged pipes immediately.
Prevent extensive water intrusion by covering openings (windows, roofs, and cracks) with waterproof plastic sheeting.
You should contact water damage restoration services for immediate removal of standing water inside your home. Possible flooded places include attics, basements, and crawlspaces.
Loosen floorboards and wooden wall panels to allow brick walls beneath them to dry off completely.
Remove all wet furniture and upholstery from the affected area. Place your belongings in a well-ventilated room to ensure that everything dries out before you save salvageable items.
Replace non-salvageable furniture, floorboards, panels, and appliances immediately to prevent wood rot, mold growth, or electric fires, respectively.
Lastly, take these steps within 24-48 hours of the storm to preserve the structural integrity of your home.
Install Storm Shutters to Minimize Further Damage
You can invest in storm shutters and board up your home to prevent further water intrusion for the remaining rainy season.  It's one of the underrated home restoration tips for minor water damage. That's because homeowners can increase the risk of evacuation if their property continues to be exposed to environmental elements.
Here are the reasons why storm shutters are beneficial for you:
It acts as a barrier against further leaks through windows and cracks
Installing energy-efficient storm shutters can prevent your HVAC system from facing issues during and after the storm
It protects the aesthetical and structural appeal of your house by limiting storm damage (i.e., roof leaks, glass breakage, and mold)
All in all, sturdy shutters manage to keep high-velocity winds and heavy rainfall out of the house.
Beware of Mold Infestations
Everything from roof leaks, damp walls to high humidity after storms can result in mold growth. It takes 24-48 hours for mold to grow, giving you a short window of time to remove excess water and moisture residue from your drywalls. Otherwise, mold will grow beneath the floorboards, behind drywall, and inside crawl spaces.
It can lead to:
Warped wood
Flaky and crumbling wall paint
Black, brown, or green specks with visible discoloration on the walls/ceilings
Musty smell
Apart from structural damage, mold presence can trigger allergic reactions and affect respiratory health. Common symptoms include wheezing, coughing, watery eyes, sneezing, breathing problems, etc.  Hire mold remediation service providers to reverse this situation.
Certified home restoration experts can remove the mold and sanitize target areas to make your home habitable again.
Should You Contact Your Insurance Company for Minor Water Damage?
You have the right to ask for coverage if your home has become susceptible to mold infestation or requires significant repairs after the storm. Insurance companies tend to assess property loss claims based on photographic evidence and receipts.
Therefore, we advise you to take a few pictures of the water damage when you notice the first signs of destruction. Water damage restoration services (like ours) offer insurance support. In such cases, you can ask the experts to collect evidence and create professional reports for your home insurance claims. They might even send their bills directly to the insurance company as long as water damages are part of the coverage policy.
With their assistance, you're more likely to receive reasonable reimbursement for unexpected property loss.
The Bottom Line
Wet weather can cause inconvenient setbacks and severe structural damage in residential areas. Use our home restoration tips for minor water damage to mitigate risks. It's essential to address these issues quickly and efficiently to prevent the situation from escalating.
More importantly, do contact local home restoration experts for assistance as soon as possible. Trained technicians can catch hidden signs of decay and mold infestation faster. They can effectively resolve these hazardous issues in record time by implementing specialized training and using high-grade tools for recovery.
Are you dealing with minor water damage? Call (858) 216-2488 to contact our certified team from 911 Restoration of San Diego. We can come in for inspections within 45 minutes of your call and have a 24-hour hotline set for all types of disaster recovery emergencies.
With us by your side, you'll have no trouble tackling challenges caused by storms, hurricanes, maintenance issues.