Water Damage San Ysidro, CA
Water damage is one of the most problematic things to strike a home and 911 Restoration San Diego understands the threats all too well. Our water damage San Ysidro company has been performing water extractions since 1978 and we have yet to encounter a flooding situation we can't handle. We love protecting the homes and businesses in this special city. Home to one of the world's busiest land crossing borders, San Ysidro borders Mexico and is a popular place for homebuyers from America and Mexico alike who cross the border regularly for work or to visit family.
We understand that the area is unique so our water damage San Ysidro pros are available 24/7 offering the best water damage restoration services to keep the community healthy and functioning. Whether you have a pipe burst, or heavy rain fall floods your crawl space, give us a call at 858-216-2488 and let our water damage San Ysidro technicians make repairs at a price you can afford!
How much does Water Damage Restoration Cost?
When you partner with our water damage San Ysidro specialists you will be in the best hands possible because your water damage restoration bill will be very low cost. Give us a call at 858-216-2488 and we can offer you a free visual inspection. In fact, because we have been working with all insurance companies since day one we fight to get every cent of our customer's claims covered. Sometimes our clients are left with a deductible and because every water removal job is different so too is the price. But one thing that is constant is that we offer an affordable price to everyone because our water damage San Ysidro experts want to ensure that families are able to live in safe, comfortable homes without having to forego paying their utility bills. So if you have ruptured hoses flood your laundry room or rain leaks through your roof give us a call and before we leave we will even teach you how to prevent water damage from striking your home again!
How can I Prevent Water Damage in my Home?
You can prevent water damage in your home by performing routine maintenance like inspecting for vulnerabilities, and our water damage San Ysidro techs suggest you start with your plumbing. Have an expert check your pipes for signs of rust, cracking or leaks. If your pipes are made from clay or cast iron (common materials in older homes built in the 1900s) you should have the system replaced with a modern, plastic type because these products have a life span of 75-100 years.
When you inspect the outside of the home check your roof for missing or damaged shingles, bulges, and moss growth. If any of these are present call a professional roofer to perform a more detailed inspection as these red flags can indicate deeper problems that may cause rain leaks. Also, make sure your gutters are cleaned out and your downspouts are aimed away from the structure so that when storms blow in water will have a place to go. Finally, if floods have been known to cause problems in your area when we do get that rare heavy rain storm, you may want to install sump pumps in your crawl space to minimize flood water. Despite your best efforts water damage can still strike. If your fire sprinklers go off or you need water extractions for any reason call our water damage San Ysidro crew today and work with the best!
What is the Best Water Damage Restoration Company in San Ysidro?
Hands down, 911 Restoration is the best water damage restoration company in San Ysidro because we have over 35 years of experience and our water damage San Ysidro specialists are number one in customer service. All you have to do is view our testimonials and you will see first-hand that we are loved because we always put the customer first, without compromise. In fact we have been working with all insurance companies since the day we first opened our doors so we could help each customer file their claim. Don't let water damage from a toilet overflow or water heater leak rot your floors; call our water damage San Ysidro pros today at 858-216-2488 and let us take charge!
Address:
San Ysidro, California 92173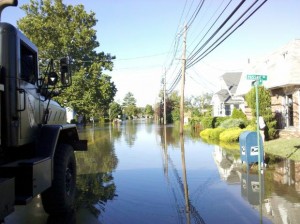 ---
Great customer service!
Service Provided: Water Damage
Queena D. –
911 Restoration has really great customer service! I had a leaky pipe on my kitchen the other night. I tried to call a few other local water damage restoration company but they were all booked. Finally I found 911 Restoration. They were busy as well but they managed to come to my place in one hour and fix it so quickly. Thanks!!
San Ysidro, California 92173
---
Overall Experience:
5 out of 5

---
Recent Jobs
Vivian

San Ysidro, California 92173