Water Damage in National City
Despite the warm climate in National City, there is still an opportunity for homes and businesses to experience leaks and floods that can result in water damage throughout the property.
When customers need emergency water damage restoration in National City, they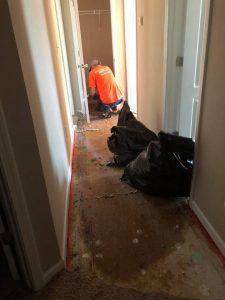 can call 911 Restoration of San Diego and expect to receive immediate assistance, no matter what time it may be, day or night.
The technicians are available 24/7/365 and guaranteed to arrive within 45 minutes of receiving your call, never making you wait any longer than you have to for flood cleanup services.
Property owners will receive a free visual inspection, so technicians can put together an estimate of the extent of the damage and answer any questions you may have regarding the water damage restoration process.
Customers can trust in our ability to implement high-quality leak and flood cleanup based, not only on our training but on our IICRC certification. The entire organization is also licensed, bonded, and insured for your protection.
It is crucial that you feel confident in the qualifications of the water restoration company you hire. So, call 911 Restoration of San Diego when you need top-of-the-line services provided by a team that cares and understands your needs as property owners in National City.
When It Comes To Leak And Flood Cleanup, We've Got You Covered
There needs to be a sense of urgency when it comes executing flood cleanup in National City, and when customers hire 911 Restoration of San Diego, they will receive prompt and thorough water damage restoration.
Roof leaks and property floods can appear seemingly out of nowhere,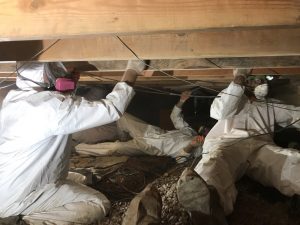 soaking your belongings and foundation entirely through within a matter of hours.
Mitigating moisture issues like these is especially important in San Diego County because the warm weather can quickly make way for a mold infestation within the ceiling and walls of your home or business.
The only way to combat structural issues and prevent mold is by reaching out for water damage restoration as soon as you notice signs of a moisture problem in your property, whether that be water stains on your walls or wet pipes under the sink.
The sooner you get your property dry, the better chances you have at avoiding wood rot, deteriorating drywall, mold, and warping floorboards.
So, call 911 Restoration of San Diego as soon as you recognize water damage in your property and a team of professionals will implement the water remediation services you need to achieve a full recovery.
A Water Restoration Company That Cares For Their Customers
The technicians at 911 Restoration of San Diego understand that when property owners call their office, they are in a vulnerable state where they need help as soon as they can get it, especially when dealing with active water disasters like pipe bursts.
You deserve to be assisted by a staff member who genuinely cares about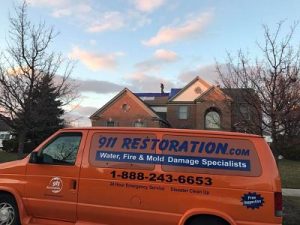 your well-being and is willing to do anything to reassure you that your property is going to look even better than it did before the water damage occurred.
Repair techs want to make every aspect of the water damage restoration as easy as possible for their customers, including the procedure of filing the insurance claim.
Prioritize Your Property With Insurance
By reaching out for a free insurance consultation, customers can rest assured that they will receive the guidance they need to ensure they get the most out of their insurance policy.
It is as much a priority for our team, as it is for you, to help you get optimal insurance coverage, which is why a team member will file your entire insurance claim for you on your behalf to guarantee that you receive the financial aid you deserve.
If your standard insurance policy does not cover the type of water damage affecting your home, you can still breathe a sigh of relief knowing that 911 Restoration of San Diego consistently offers low, competitive prices. Call our IICRC-certified team that wants to help you get through a water disaster and come out on the other side with a Fresh Start today!
Servicing the cities of Bonita, Carmel Valley, Central Escondido, La Jolla, Rancho Santa Fe, Del Mar, Encinitas, Hidden Meadows, Cardiff, Carlsbad, Poway, Oceanside, Solana Beach, Ramona, Rancho San Diego, Bonita Long Canyon, Bonsall, Chula Vista, Coronado, El Cajon, Escondido, Imperial Beach, Jamul, La Mesa, Lakeside, Lemon Grove, National City, San Diego, San Luis Rey, San Marcos, San Ysidro, Santee, Vista, Valley Center, Spring Valley, and the surrounding areas.