Water Damage in La Jolla
Living near the beach can be as challenging as it is beautiful, especially when ocean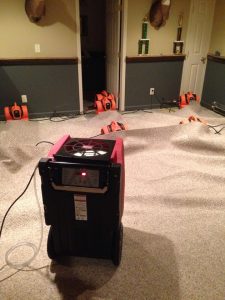 storms wreak havoc on your roof and cause water damage in your home or business.
911 Restoration of San Diego is locally owned and operated, so their technicians understand what it takes to mitigate leak and flood damage occurring in La Jolla properties.
By providing free inspections for property owners, the repair techs can begin mitigating the water damage in your property the moment it is discovered. Acting quickly is the best way to prevent structural damage and mold infestations.
911 Restoration of San Diego is a complete home restoration company, so you can rely on us to assist you with anything from roof repairs to pipe burst emergencies.
Our entire team cares and understands your needs as a La Jolla resident, and we want to provide you with the peace of mind you deserve when dealing with water emergencies. So, call the repair techs as soon as you need complete water extraction, drying, and dehumidifying services.
Around The Clock Water Remediation
911 Restoration of San Diego want to make it easy for you to receive the flood damage restoration services you need to fully recover from the effects of a storm or pipe burst, which is why we provide property owners with free visual inspections.
By offering this initial inspection at no cost to you, we hope to keep property owners from ever hesitating to reach out to us for help, especially if you are in need of emergency water extraction services.
The faster you can receive water remediation services, the better the chances are that the leak in your property won't turn into a more significant, costly issue. By keeping our technicians available around the clock, we can prevent minor leaks from turning into problems like mold infestations or rotting drywall.
Call the team at 911 Restoration of San Diego when you need immediate water restoration services, and we will make sure you get the fresh start that you need!
We Repair And Remediate Mold Damage
With proper leak detection, you can avoid major issues in your property that can end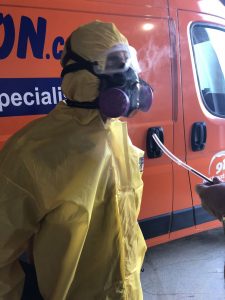 up costing you a lot of time and money, with mold being the most destructive.
Mold and mildew are common byproducts of water damage and when that moisture is left to sit it can spark a mold infestation within 24-48 hours.
The speed at which mold grows makes it crucial for property owners to hire our mold experts at the first sign of an infestation. Indoor mold can cause health issues from those inhaling the mold spores, causing allergies, respiratory problems, and even lung infections, in severe cases.
Some mold species can be especially harmful, such as black mold. However, you can not always tell what type of mold is living in your property just by its appearance. The mold specialists will take samples of the spores to a third-party lab to determine its species and keep you safe.
By letting the mold removers at 911 Restoration of San Diego decontaminate your property, you can feel confident about living in a healthy environment again. So, when you see mold growing in walls or on your ceiling, call us for professional, mold cleaning services today.