Water Damage Hidden Meadows, CA
What Causes Water Damage?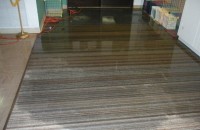 Modern and traditional homes alike often carry their own threats of water damage. Our elaborate community was built with efficiency and endurance in mind. However, even Hidden Meadows homes are susceptible to water damage. While we receive rain only on the days we least expect it, we keep water running in our home. The pipes that deliver our hot showers are the same that destroy immaculate houses. Leaks can go unnoticed for years, and when you discover them, you wish you hadn't. Finding out a broken pipe flooded your walls behind the drywall brings fear, but 911 Restoration San Diego counters with hope and security. Our water damage San Diego professionals have 35 years of experience and the latest drying technology to help them track down any leak and restore your home to its rightful beauty.
What do I have to do during Water Damage Restoration?
After you make the call, you do not have to lift a finger during the water damage restoration process. 911 Restoration San Diego arrives within 45-minutes or less to move furniture, dry carpets, fixes structural damage, and handle your insurance company. Feel free to spend the day relaxing on a Hidden Meadows golf course, bask in the sun. When our water damage experts arrive at your Hidden Meadows house, they know the tragedy that has befallen you. The last thing you need is more stress. We worry about disaster restoration. You worry about staying under par.
Are there any Dangers to a Small Leak?
Yes! A small leak indicates the age and wear on your pipes. If you have a visible drip-leak, chances are a larger leak has sprouted behind your walls causing massive water damage. Hidden Meadows, CA prides itself on its breathtaking views and upkeep, don't let your home fall behind due to severe water damage. 911 Restoration uses cutting-edge water extraction techniques to leave your home intact while performing disaster restoration.
Undetected water damage causes a heap of trouble including:
Destroyed carpets
Soaked belongings
Warped wood floors
Mold growth
Drywall cracks
Our water damage San Diego experts have an arsenal of equipment capable of treating all of these problems, including mold removal. If you notice a small leak, give 911 Restoration a call. We arrive within 45 minutes with a free inspection and estimate. With affordable prices and strong customer relations, you have nothing to lose.
What is the Best way to Fix my Faucet leak before it becomes a Major Problem?
Faucet leaks are common with hardware malfunctions. Rubber and plastic never works well when confronted with water and time. Yet, modern plumbing still insists on rubber gaskets and plastic valves. Bad O-rings, broken bibb seats, worn out gaskets, and old valve seats break over time. When 911 Restoration replaces these parts, our water damage San Diego specialists look for familiar metal material that won't rust. We check your Hidden Meadows home's piping for current damage and possible future problems. Having us routinely check your faucets and pipes allows us to change your worn out pieces before they break and cause leaks. Other reasons a pipe leaks are clogs, loose nuts, or a mineral buildup. By the end of our free inspection, we will know why your faucet leaks and how to remedy it. When a clog forms in the pipe water presses against it, unable to escape. Water pressure builds until the nuts loosen. Water spews from the pipe and you have a substantial mess on your hands. Never fear, 911 Restoration will have your Hidden Meadows home spotless again in no time.
For water damage issues, no matter how big or small, from house floods to leaking faucets, clogs, pipe bursts, or sewage backups, give us a call. Our team has over 35 years of experience and is available 24/7. 911 Restoration San Diego is a licensed, insured, and bonded company offering same day service and 45-minutes response time. 911 Restoration always puts the customer first. With that in mind, we work with all insurance providers, offering you less hassle. We make it our mission to fix your plumbing problems.
Address:
Hidden Meadows, CA 92026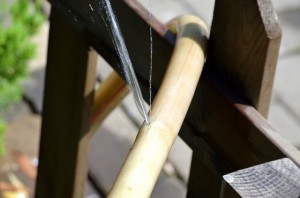 ---
Excellent!
Service Provided: Water damage
Alex I. –
911 Restoration was recommended to me by a friend and I was totally impressed by their work! They were real water restoration pros! Highly recommend it!
Hidden Meadows, CA 92026
---
Overall Experience:
5 out of 5

---
Recent Jobs
Linda

Hidden Meadows, CA 92026