Water Damage Central Escondido, CA
Water damage is a burden no homeowner ever wants to deal with, but when a pipe burst floods your kitchen or rain storms cause leaks to form in your roof, 911 Restoration San Diego offers fast, same day service because our water damage Central Escondido company is available 24/7 ready to protect the homes and businesses in a community we so love. Escondido is a popular place for home buyers in San Diego County who want more affordable housing without sacrificing on shopping amenities. With its close proximity to wineries and a variety of hiking trails, this area is popular for those who love outdoor activities and all the modern conveniences of the big city and our water damage Central Escondido team strives to reflect these same high living standards in the water damage restoration services we offer our neighbors. Whether fire sprinklers go off in the night and flood your place of business or a toilet overflow sends black water all over your floor, call our water damage Central Escondido specialists today and after we fix your problem we will make sure your home is protected from the threats of the next big rain storm!
How can I Protect my Home from Heavy Rain?
Heavy rain can cause damage to your home, so our water damage Central Escondido pros suggest you inspect the outside of your home for vulnerabilities. Start by examining your roof. If you see missing or damaged shingles or bulging, call a professional roofer to perform a more detailed inspection. You should also make sure your gutters are cleaned out because debris can cause water to pool on roofs and drip into the home damaging your carpets and hardwoods. Also, make sure the downspout is turned away from the home so water runoff won't enter the foundation. If the land around your home slopes towards it, install some sump pumps in your crawl space. When you learn even more about 911 Restoration San Diego you will discover that our water damage Central Escondido team goes above and beyond; we value professionalism so this means we educate customers on how they can better protect their home from chaos. Don't let a washer burst flood your utility room; we respond within 45 minutes of all calls so phone us today and we will start pumping water out immediately as water damage restoration costs you can afford!
How Much does Water Damage Restoration Cost?
When you partner with our water damage Central Escondido pros you will be pleasantly surprised because our water damage restoration costs are extremely low! One way we are able to offer an affordable price is by offering a free inspection and quote upon arrival before we begin our water extractions. All too often companies will use throw out hidden charges while taking advantage of customers in their vulnerable state. However, 911 Restoration gives our clients an upfront low cost before we begin water removal and restoration services. Also, working with all insurance companies is something we do so we can file our customers claims for them and fight to get the most of the damage covered. If you require water clean up call the best water damage company in the industry and let us help you right now!
What is the Best Water Damage Company?
Without a doubt 911 Restoration is the best water damage company because we have over 35 years of experience and in that time our water damage Central Escondido unit has ranked at the top of quality and customer service. Whether ruptured hoses turn your laundry room into a pool or your water heater leaks and floods the garage, our water damage Central Escondido techs will use the latest drying technology to get your home restored to an even better state than it was before. Also, we always put the customer first so this means we are always on board with you while breathing new life into your home.  Call 911 Restoration San Diego today and let our skilled and compassionate professionals treat you like part of the family!

Address:
Central Escondido, CA 92027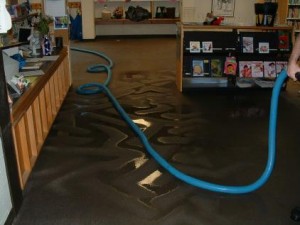 ---
Excellent work!
Service Provided: Water damage
Matt P. –
Last week 911 Restoration helped me with my water-damaged bathroom and they did an excellent job! Highly recommend it!
Central Escondido, CA 92027
---
Overall Experience:
4 out of 5

---
Recent Jobs
Rita

Central Escondido, CA 92027