Water Damage in Carlsbad
Living in Carlsbad means enjoying warm, sunny days almost every day of the year.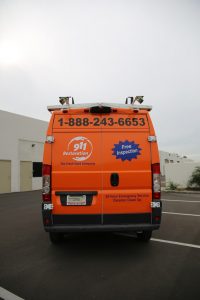 However, even a city with such a high comfort index can still be impacted by water damage and mold.
911 Restoration of San Diego is qualified to provide local and affordable mold removal and water restoration to property owners in Carlsbad.
Whether water invades your home via a pipe burst, sewage backup, or a leaky AC unit, the repair techs will provide you with emergency water damage services the moment you need them.
Our office is open 24/7/365, making it possible for staff members to assist you any time of the day or night. If you call us needing emergency food cleanup services then technicians will be at your door within 45 minutes.
Along with water remediation, 911 Restoration of San Diego offers mold removal services. When moisture is left to sit on wood, carpet, and other porous materials, mold spores can sprout into an infestation within 24 hours.
The mold experts in Carlsbad want to prevent water from damaging your property and causing a mold infestation in your home or business. So, call our specialists for mold removal and flooding cleanup near you.
Water Damage Cleanup In Carlsbad
Property owners run their air conditioning unit most days of the year to combat the hot temperatures that frequent the city. Even though this will keep your indoor temperature cool and comfortable, sometimes issues can occur that will create indoor water damage.
Condensation can accumulate within the AC unit and begin to leak into the walls and ceiling, creating mold and water damage to the wood structures in your property.
Sometimes these leaks can last for weeks before you notice and more often than not, the water damage can travel to an area of the property that is not near the source of the leak.
The experts at 911 Restoration of San Diego will provide property owners with a free water damage inspection to pinpoint the cause of the leak and implement restoration services that should prevent future issues.
Our restoration company is licensed, bonded, and insured to clean mold in walls from water damage and replace drywall that has deteriorated due to a leak or flooding issue. Call 911 Restoration of San Diego today for the most comprehensive water remediation in Carlsbad.
Expertly Eliminate Mold In Your Home Or Business
The technicians at 911 Restoration of San Diego will repair and remediate mold damage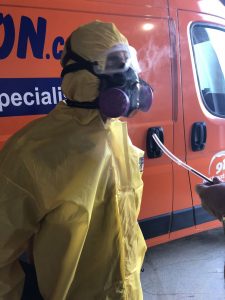 found in your home or business.
When indoor mold grows in your property, it can eat away at the property's structure and cause health issues for those inhaling the substance on a regular basis.
Breathing in mold spores can cause you to experience allergy symptoms and respiratory issues, depending on the type of mold that is in your property. To determine the mold species, the technicians will take samples of the spores and send them to be tested at a third-party laboratory.
Our professional mold removers will use cleaning products to remove mold from all the hard to reach places in your home, such as your walls, ceiling, air ducts, and crawlspace. In some cases, they can even remove mold from carpet and throw rugs.
If you see signs of black mold on walls and other surfaces of your property, call 911 Restoration of San Diego, and their technicians will provide you with expert services to remove mold in your home or business.