Water Damage Bonita Long Canyon CA
Bonita Long Canyon is a neighborhood located in Chula Vista, California. The climate for this community is a mixture of both inland valley and coastal climate. Late winter, around February, is usually the rainiest month of the year while the summer months typically bring sunny and warm days. The overall climate of Bonita Long Canyon can be described as pleasant. Sometimes if an unexpected heavy rainfall occurs, however, flooding can affect Bonita Long Canyon homes.
Call 911 Restoration
If your home is affected by water damage of any kind, the first step you should take is to call 911 Restoration San Diego for fast help. The longer water damage stays inside your home, the more damage will occur. Our disaster restoration professionals can use the latest drying technology for quick and efficient water removal and extractions.
What Else Causes Water Damage?
Water damage from natural occurrences is not the only type of damage that can occur. Water damage can also occur from plumbing-related malfunctions. These types of malfunctions include but are not limited to:
Fire sprinkler malfunction
Water heater leaks
Plumbing leaks
Pipe Bursts
Washer Bursts
Toilet Overflow
If you experience any of these problems, immediately turn off the water line to your home. This will help contain the damage while waiting on our team to arrive.
How Can You Prevent Damage?
There are a couple different ways that you can help prevent water damage in your home. As you are cleaning up around your yard, check to ensure your home's gutters and down spouts are free of debris. If there is any debris in the gutters or down spouts, clear it away to allow proper drainage from your roof. Also, check around the inside of your home for areas that constantly stay damp such as certain doors and windows to ensure the moisture is not the result of a leak.
Standing By 24/7
If you are suffering from water damage Bonita Long Canyon problems, call 911 Restoration today. We are available 24 hours a day, 7 days a week to help you day or night. We will respond to all calls within 45 minutes, offer same day service and are currently working with all insurance companies.
We provide a free inspection before any services are performed and strive to keep our rates affordable. With over 35 years of experience, our licensed, bonded and insured technicians are ready to help you.

Address:
Bonita Long Canyon, CA 91902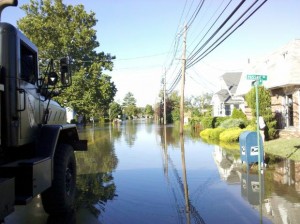 ---
As good as it gets!
Service Provided: Water damage
Allison S. –
After my sister found water damage in our kitchen we called 911 Restoration. The team was onsite in an hour after our call and they soon restored it. Thank you so much!
Bonita Long Canyon, CA 91902
---
Overall Experience:
5 out of 5

---
Recent Jobs
Michael

Bonita Long Canyon, CA 91902