Mold Removal in Rancho San Diego
Mold can damage your property and endanger your health in Rancho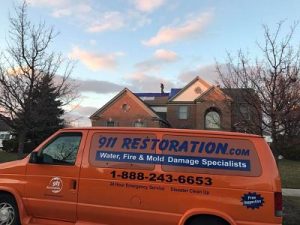 San Diego. Take steps to get rid of this fungus by contacting mold removal experts at 911 Restoration of San Diego today. All of our mold cleanup techs are IICRC certified and ready to help you get a Fresh Start. Mold decontamination techs are on-call 24/7/365 at 858-216-2488 and ready to:
Check Your Property with a Mold Inspection

Send Mold Samples to a 3

rd

Party Laboratory for Testing

Keep Mold from Continuing to Spread

Remove Mold Spores and Foul Odors
Mold decontamination in Rancho San Diego can bring your property back to perfect condition after a mold infestation. You can get the professional help you need with mold remediation in Rancho San Diego by contacting us right now. Mold cleanup techs can reach your property within 45 minutes of an emergency call. Our number is 858-216-2488 and we will answer your phone call no matter the time of day.

Are Residential and Commercial Mold Remediation in Rancho San Diego Different?
Both homes and businesses can experience mold growth. While the same basic principles apply to both commercial and residential mold remediation, businesses may need special attention due to:
The Size of the Property

The Presence of Customers

The Potential Damage to Inventory
911 Restoration of San Diego's mold cleanup techs are licensed, bonded, and insured to take on home and business mold infestations. Mold removal crews in Rancho San Diego have the experience and the resources to handle any mold infestation with professional mold decontamination.
Mold remediation techs understand what it takes to get you back to work quickly if you have a commercial mold infestation. Let Rancho San Diego mold removal techs get to work for you right away, starting with a mold inspection that can identity your unique needs.
Can Mold Infestations in Rancho San Diego Make You Sick?
Evidence of a mold infestation generally makes property owners nervous,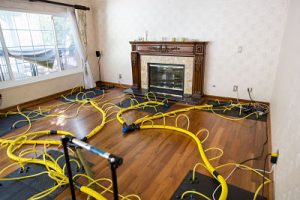 especially as news regarding toxic black mold spreads. All forms of toxic mold can be threatening to your health. Other forms of mold may cause less serious allergic reactions. However, not all types of mold will make you ill.
While some forms of mold may not affect your physical well-being, all mold can damage your property and your possessions. For this reason, it's important that you get a mold inspection in Rancho San Diego as soon as you suspect you have a mold infestation. 
Techs can use your mold inspection to begin mold cleanup in Rancho San Diego right away. Let us handle mold decontamination and mold remediation for you. Protect your physical well-being and limit the damage to your property by starting mold removal right now. Give us a phone call at 858-216-2488 and we will provide you with a free visual inspection.

Servicing the cities of Bonita, Bonita Long Canyon, Bonsall, Carlsbad, Carmel Valley, Cardiff by the Sea, Central Escondido, Chula Vista, Coronado, Del Mar, El Cajon, Encinitas, Escondido, Fallbrook, Hidden Meadows, Imperial Beach, Jamul, La Jolla, Lakeside, La Mesa, Lemon Grove, National City, Oceanside, Poway, Ramona, Rancho San Diego, Rancho Santa Fe, San Diego, San Luis Rey, San Marcos, Santee, San Ysidro, Solana Beach, Spring Valley, Valley Center, Vista… and surrounding areas.