Mold Removal in National City
911 Restoration of San Diego can help you if you are dealing with a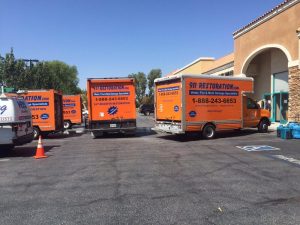 residential or commercial mold infestation in National City. Our IICRC certified mold remediation experts can reach your property within 45 minutes of an emergency call, 24/7/365. Mold cleanup techs are ready to give you a Fresh Start with a completely restored property. Let us get to work by:
Performing a Mold Inspection and Mold Testing

Stopping Mold from Continuing to Spread

Disinfecting All Items Infested with Mold

Handling Thorough Mold Decontamination
All National City mold removal techs have the experience and training to take on your mold cleanup needs. Contact us today so we can completely renovate and restore your property while giving you back your peace of mind.
Why Pick IICRC Certified Mold Remediation in National City?
Institution of Inspection, Cleaning, and Restoration Certification (IICRC) demonstrates that mold remediation techs are armed with knowledge and experience handling the highest quality procedures within the property restoration industry.
All National City mold cleanup techs at 911 Restoration of San Diego are IICRC certified. This means that they are ready to take on any mold decontamination challenge. Mold removal techs can handle residential and commercial mold abatement correctly the first time, starting with a mold inspection.
Let us begin working on your mold removal needs right now. Crews can get started with a mold inspection in National City. Let us find mold wherever it is hiding so crews can develop a mold remediation plan designed to meet your specific needs. We believe that mold decontamination should be personalized to ensure that you get a Fresh Start and a totally restored property.
Is Complete Mold Removal in National City Possible?
You should be aware that mold is a naturally occurring substance in the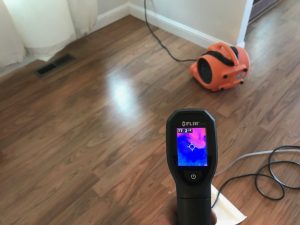 world around us. A small number of mold spores are normal to find in the air, and mold frequently grows outside without issue. This means that some mold spores may remain after mold decontamination in National City is completed.
However, there should be no remaining signs that you experienced a mold infestation. Mold cleanup techs at 911 Restoration of San Diego will not consider mold remediation in National City complete until:
All Discoloration and Blemishes from Mold Growth Are Removed

All Odors Associated with Mold Are Erased

All Dangerous Mold Spores Are Out of Your Property
Techs can perform a final mold inspection in National City after completing mold decontamination to make sure your property is back in better-than-new condition. Let us restore your property to perfect shape after a mold infestation in National City.
Servicing the cities of Bonita, Bonita Long Canyon, Bonsall, Carlsbad, Carmel Valley, Cardiff by the Sea, Central Escondido, Chula Vista, Coronado, Del Mar, El Cajon, Encinitas, Escondido, Fallbrook, Hidden Meadows, Imperial Beach, Jamul, La Jolla, Lakeside, La Mesa, Lemon Grove, National City, Oceanside, Poway, Ramona, Rancho San Diego, Rancho Santa Fe, San Diego, San Luis Rey, San Marcos, Santee, San Ysidro, Solana Beach, Spring Valley, Valley Center, Vista… and surrounding areas.