Mold Removal in Lemon Grove
Did you discover signs of mold growth in your home or business in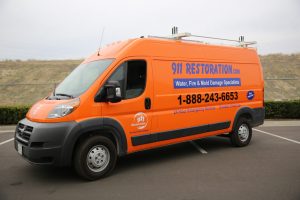 Lemon Grove? If so, you can begin mold remediation right away by contacting 911 Restoration of San Diego. Our mold cleanup experts are on-call 24/7/365 and they can reach properties in Lemon Grove within 45 minutes of an emergency call. Get a Fresh Start after a mold infestation by contacting our IICRC certified mold removal techs now.
The professionals at 911 Restoration of San Diego take mold decontamination in Lemon Grove seriously. Crews can:
Perform a Free Visual Mold Inspection for Property Owners Only

Carry Out Mold Testing to Identify the Mold in Your Property

Handle Commercial and Residential Mold Remediation
Contact us right now to erase all signs of mold growth from your property with mold decontamination in Lemon Grove.
When Do You Need Professional Mold Remediation in Lemon Grove?
Some property owners consider handling mold remediation in Lemon Grove on their own. However, it can be in your best interests to contact Lemon Grove mold cleanup professionals as soon as you spot fungal growth. Licensed, bonded, and insured mold removal techs can:
Find Mold Even in Hard-to-Reach Places

Identity the Strain of Mold You Are Dealing With

Take Care of Toxic Molds – Including Black Mold

Repair Water Damage That Leads to Mold Growth
The mold cleanup experts at 911 Restoration of San Diego can perform a mold inspection for you today to go over your unique needs for mold removal in Lemon Grove. Let us renovate and restore your property after a mold infestation. All mold remediation techs are trained to deal with home and business mold decontamination in Lemon Grove.
What Are the Common Causes of Mold Growth in Lemon Grove?
Mold exists all around us in the world, but it doesn't constantly infest properties around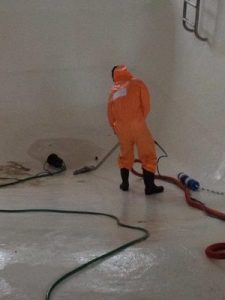 Lemon Grove. You may be wondering why you are dealing with a mold infestation. Generally, we see mold growth following water damage caused by flooding, sewage backups, leaking pipes, or pipe bursts.
This means that you may reduce the odds that you'll experience a mold infestation if you begin water damage restoration quickly after a flood or pipe burst. The mold removal techs at 911 Restoration of San Diego are trained to handle flood cleanup quickly and effectively.
Let mold cleanup techs check for signs of water damage during your mold inspection in Lemon Grove. If we discover signs of moisture during the mold inspection, crews can handle water damage cleanup and dehumidification to dry out your property. Work to prevent future mold infestations by letting us handle flood cleanup and mold decontamination right now.
Servicing the cities of Bonita, Bonita Long Canyon, Bonsall, Carlsbad, Carmel Valley, Cardiff by the Sea, Central Escondido, Chula Vista, Coronado, Del Mar, El Cajon, Encinitas, Escondido, Fallbrook, Hidden Meadows, Imperial Beach, Jamul, La Jolla, Lakeside, La Mesa, Lemon Grove, National City, Oceanside, Poway, Ramona, Rancho San Diego, Rancho Santa Fe, San Diego, San Luis Rey, San Marcos, Santee, San Ysidro, Solana Beach, Spring Valley, Valley Center, Vista… and surrounding areas.