Mold Removal in Spring Valley
The mold removal experts at 911 Restoration of San Diego can help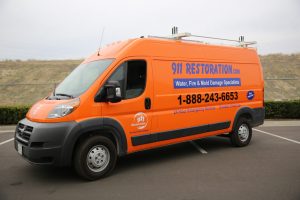 clean up your property following a mold infestation in Spring Valley. Mold remediation techs can reach your property within 45 minutes of your call, 24/7/365. You can get professional help getting a Fresh Start and totally restoring your property by contacting us for.
A Free Visual Mold Inspection for Property Owners Only

Residential and Commercial Mold Remediation Services

Odor Removal and Mold Decontamination

Repairs for the Underlying Causes of the Mold Infestation
Get the mold cleanup services you need when you require them the most by contacting 911 Restoration of San Diego. Our mold removal crews are always on call and ready to offer you same-day mold decontamination in Spring Valley.
How Fast Can Mold Spread in Spring Valley?
Mold can begin growing in your home or business within two-to-three days following a water damage emergency. Once mold becomes established, it can spread further every hour. Mold can also release thousands of spores which can spread through the air, reaching distant areas of your property.
Fortunately, mold removal in Spring Valley can stop mold growth in its tracks. Mold cleanup techs can:
Isolate Infested Areas to Stop the Spread of Mold

Set Up Air Filters to Get Rid of Mold Spores
Spring Valley mold remediation techs can also use dehumidifiers to dry out the moisture in your property. Mold does not grow well in dry environments, so getting rid of excess water and moisture can slow down the spread of this fungus. Let us identify all areas infested with fungus with a mold inspection in Spring Valley. Techs can then begin immediate mold decontamination for you.
Can Mold Remediation in Spring Valley Remove Bad Odors?
Property owners dealing with a mold infestation may discover damage to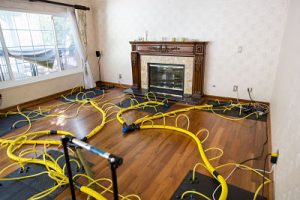 their home or business. You may also notice a foul odor as mold grows in your commercial or residential property. This smell is typically associated with mold growth and it may linger if mold removal is not completed properly.
The licensed, bonded, and insured mold remediation experts at 911 Restoration of San Diego can ensure your property is cleaned and disinfected property. Spring Valley mold cleanup crews will work aggressively to remove all traces of mold from the time they perform your mold inspection.
Techs can remove odors and the discoloration typically left behind by mold growth. Let us use professional-grade cleaners during mold decontamination in Spring Valley to bring your property back to better-than-new condition. We'll do a final mold inspection at the end of mold cleanup to ensure there are no remaining odors or blemishes in your property.
Servicing the cities of Bonita, Bonita Long Canyon, Bonsall, Carlsbad, Carmel Valley, Cardiff by the Sea, Central Escondido, Chula Vista, Coronado, Del Mar, El Cajon, Encinitas, Escondido, Fallbrook, Hidden Meadows, Imperial Beach, Jamul, La Jolla, Lakeside, La Mesa, Lemon Grove, National City, Oceanside, Poway, Ramona, Rancho San Diego, Rancho Santa Fe, San Diego, San Luis Rey, San Marcos, Santee, San Ysidro, Solana Beach, Spring Valley, Valley Center, Vista… and surrounding areas.