mold-removal-in-solana-beach
Need help with mold removal in Solana Beach? You can get mold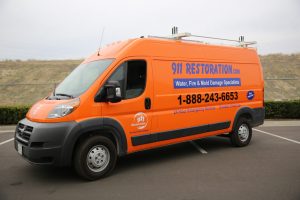 remediation services 24/7/365 by contacting 911 Restoration of San Diego. All our mold cleanup techs are IICRC certified and ready to help you get a Fresh Start after a mold infestation. Contact us now and techs can reach your property within 45 minutes to:
Assess Your Situation with a Mold Inspection

Begin Commercial or Residential Mold Decontamination

Isolate Mold and Remove Mold Spores

Clean and Disinfect Your Property and Possessions
All evidence of a mold infestation can be wiped away with mold decontamination in Solana Beach. Your property can be brought back to better-than-new condition if you contact our licensed, bonded, and insured mold remediation experts.
How Much Does a Mold Inspection in Solana Beach Cost?
A mold inspection can help techs develop a personalized mold cleanup plan for your needs. 911 Restoration of San Diego offers a free visual mold inspection for property owners only throughout Solana Beach, so you can get answers without any strings attached.
Mold removal experts can also send a sample of your mold to a 3rd party laboratory for mold testing. This testing can help identity the exact strain of mold you are dealing with, making mold remediation in Solana Beach easier.
Start getting the answers you need about your options for mold decontamination in Solana Beach right now by contacting us for a mold inspection. Our techs can reach your property within 45 minutes to get to work for you. Techs won't consider the job done until all evidence of a mold infestation is erased from your home or business.
Do You Need to Leave Your Property During Mold Remediation in Solana Beach?
Many property owners feel intimidated by the idea of mold removal in Solana Beach.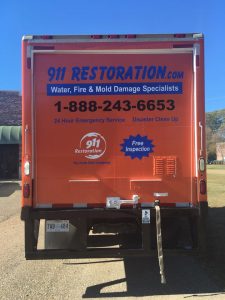 Here at 911 Restoration of San Diego, we focus on putting you first during mold cleanup. Generally, you won't even have to leave your home or business while we complete mold removal. Mold remediation techs generally use:
Plastic Sheeting to Isolate Areas Infected with Mold

Air Scrubbers and Negative Air Machines to Keep Mold Spores Contained
These steps can allow you to continue going about your life with minimal disturbance during mold cleanup in Solana Beach. Techs can perform a mold inspection, handle mold decontamination, and cleanup your property while you continue with your business.
Let us begin mold cleanup for you right now. Techs can get to work today to quickly return your property to better-than-new condition. Crews can even perform a final mold inspection at the end of the mold remediation process to make sure your property is mold-free.
Servicing the cities of Bonita, Bonita Long Canyon, Bonsall, Carlsbad, Carmel Valley, Cardiff by the Sea, Central Escondido, Chula Vista, Coronado, Del Mar, El Cajon, Encinitas, Escondido, Fallbrook, Hidden Meadows, Imperial Beach, Jamul, La Jolla, Lakeside, La Mesa, Lemon Grove, National City, Oceanside, Poway, Ramona, Rancho San Diego, Rancho Santa Fe, San Diego, San Luis Rey, San Marcos, Santee, San Ysidro, Solana Beach, Spring Valley, Valley Center, Vista… and surrounding areas.