Mold Removal in Santee
Do you need help with mold removal in Santee? You can get same-day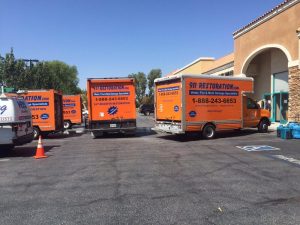 mold remediation services by contacting 911 Restoration of San Diego. Our mold cleanup techs are IICRC certified to handle your needs. You can contact us 24/7/365 to get a Fresh Start following a mold infestation. Our techs can:
Reach Your Property Within 45 Minutes of Your Call

Complete Mold Testing and Mold Inspection

Plan Out Your Mold Decontamination Services

Isolate Mold, Remove Mold Spores, and Handle Odors

Dry and Dehumidify Your Home to Prevent Future Mold Growth
You can get aggressive help with mold decontamination in Santee. Just contact us today and mold removal techs can get to working returning your property to perfect condition.
How Long Does Mold Remediation in Santee Take?
Mold remediation involves removing all signs of a mold infestation in Santee. The exact time it takes to complete this process can vary, depending upon the extent of your mold infestation and the type of mold growing in your home or business.
You can limit the total time for mold cleanup in Santee by beginning mold removal as soon as you spot signs of fungal growth. Mold continues to grow and spread every day, so it's important that you contact Santee mold remediation experts right away.
The professionals at 911 Restoration of Santee are licensed, bonded, and insured to take care of mold decontamination quickly without cutting corners. From the time techs arrive to perform a mold inspection in Santee they will be focused on offering your thorough services.
Let us give you back your peace of mind after a mold infestation with mold decontamination in Santee. Crews will work tirelessly until all evidence of fungal growth is removed from your home or business. Find out more about your options with a mold inspection right now.
Can Mold Cleanup Remove Mold Spores in Santee?
You may be aware that mold spores can move through the air in Santee.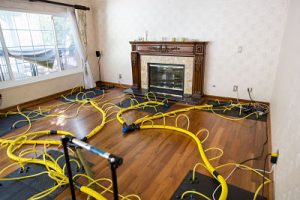 Mold uses spores to reproduce, and these tiny fungal units can spread throughout your home or business easily. Fortunately, these spores can be removed with professional air filters.
The mold removal techs at 911 Restoration of San Diego can focus on removing mold spores as they clean up your property. This can:
Prevent Mold from Spreading Further

Protect Your Health 
Mold spores are so small they are easy to inhale. Exposure to spores can lead to illness. Let us take care of all aspects of mold cleanup, including mold spore removal, now. Crews can get started by offering you a mold inspection in Santee. Find out how we can help with your mold remediation needs right now.
Servicing the cities of Bonita, Bonita Long Canyon, Bonsall, Carlsbad, Carmel Valley, Cardiff by the Sea, Central Escondido, Chula Vista, Coronado, Del Mar, El Cajon, Encinitas, Escondido, Fallbrook, Hidden Meadows, Imperial Beach, Jamul, La Jolla, Lakeside, La Mesa, Lemon Grove, National City, Oceanside, Poway, Ramona, Rancho San Diego, Rancho Santa Fe, San Diego, San Luis Rey, San Marcos, Santee, San Ysidro, Solana Beach, Spring Valley, Valley Center, Vista… and surrounding areas.