Mold Remediation in El Cajon
 Do you suspect you're dealing with a mold infestation in El Cajon? If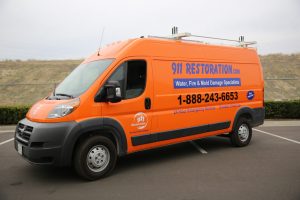 you've spotted strange discoloration on your walls or ceiling and you notice a strange odor, you could be dealing with unwanted mold growth that can cause property damage and threaten your health.
Fortunately, you can handle this fungus right away with the mold removal pros at 911 Restoration of San Diego. Our mold remediation crews are always on-call and they can get to properties around El Cajon within 45 minutes of the time you call for help. Mold experts can get to work immediately upon reaching your property by:
Completing a Free Visual Mold Inspection for Property Owners Only

Addressing the Causes of Your Mold Infestation

Packing Out and Storing Your Mold-Free Possessions

Beginning Mold Cleanup and Mold Decontamination
Get personalized mold remediation in El Cajon from our IICRC certified techs right now. Let us stop mold from spreading further, take care of odor removal, and completely restore your property with mold cleanup in El Cajon.
How Quickly Can You Begin Mold Removal in El Cajon?
You can get the mold removal process started within 45 minutes of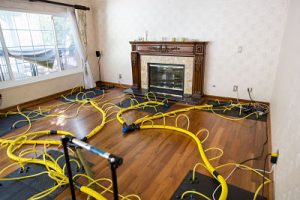 contacting 911 Restoration of San Diego. Same-day mold remediation can limit the total damage to your property and it can protect your health, so we always move quickly.
Our mold cleanup crews put your well-being and peace of mind first. Techs can carry out a mold inspection in El Cajon to determine your exact mold removal needs. After the mold inspection is completed, our licensed, bonded, and insured techs can:
Repair Damage Caused by Mold in Your Home or Business

Get Rid of Foul Odors with Mold Decontamination

Assess Water Damage That Led to the Mold Infestation
Beginning mold decontamination in El Cajon is as easy as calling 911 Restoration of San Diego. Crews are on-call 24/7/365, so you don't have to wait to get the services you need.
Can Mold Remediation in El Cajon Handle the Causes of a Mold Infestation?
Cleaning up a mold infestation is very important to protect your property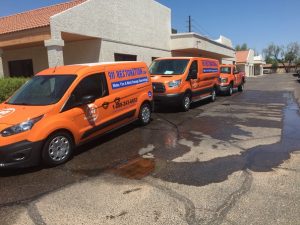 and your health. Limiting the odds that you will face another mold infestation is also important. Fortunately, 911 Restoration of San Diego is a full-service property restoration company.
This means that our mold remediation crews can also focus on water damage restoration. Many mold infestations are caused by excess moisture left behind by flooding, pipe bursts, leaking pipes, or even sewage spills. A mold inspection can help you assess the damage.
During the mold cleanup process, techs can focus on extracting water from your property and dehumidifying your home or business. Crews can repair water damage as they focus on mold decontamination, returning your property to better-than-new condition.You do not have to try to handle a mold infestation on your own. Get help dealing with mold removal in El Cajon by contacting 911 Restoration of San Diego today.
Servicing the cities of San Diego, Carlsbad, Oceanside, Chula Vista, El Cajon, La Jolla, Del Mar, Coronado, Escondido, Central Escondido… and surrounding areas.