Mold Remediation in Del Mar
Take control of your future and get back your peace of mind after you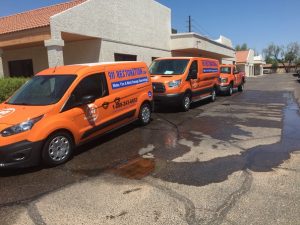 experience a mold infestation by contacting 911 Restoration of San Diego. Our mold removal pros can reach properties throughout Del Mar within 45 minutes of an emergency call, no matter what time of the day or night you need help.
Limit the total damage to your home or business by beginning mold remediation in Del Mar as quickly as possible. The licensed, bonded, and insured Del Mar mold cleanup techs at 911 Restoration of San Diego can:
Perform a Free Visual Mold Inspection for Property Owners Only

Go Over All of Your Options for Mold Abatement

Stop the Spread of Mold and Remove Mold Spores

Use Mold Decontamination to Clean Up Areas Infested with Mold
Get professional help from mold remediation experts to bring your property back to better-than-new condition. You can get the support you need by contacting our IICRC certified mold cleanup crews immediately.
Completely Restore Your Property with Mold Removal in Del Mar
A mold infestation can cause damage to your property and your possessions. This fungus can destroy drywall, wood flooring, and textiles. Your health can even be impacted by certain forms of toxic mold, like black mold.
The mold cleanup pros at 911 Restoration of San Diego can take care of your needs after a mold infestation. Mold removal in Del Mar can:
Clean Up Your Home or Business

Disinfect Your Possessions Exposed to Mold

Get Rid of Foul Odors and Remove Discoloration
Our mold remediation techs focus on offering you the personal services you need, starting with a mold inspection in Del Mar. After completing the mold inspection, crews can carry out mold decontamination using advanced techniques and cutting-edge mold abatement techniques. Get a Fresh Start after any mold infestation by beginning mold remediation in Del Mar right now.
Focus on Water Damage and Mold Remediation in Del Mar
Property owners often discover a mold infestation after they experience a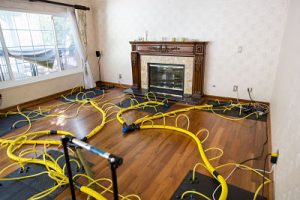 water damage emergency. Excess moisture left behind by flooding or a plumbing emergency can give mold the chance to thrive in Del Mar. Taking care of water damage restoration and water extraction can reduce the odds that you will experience another mold infestation.
The mold decontamination professionals at 911 Restoration of San Diego are licensed, bonded, and insured to handle water damage cleanup and leak repairs along with mold removal in Del Mar. You can rely on us to take care of all of your property restoration needs from the time we arrive to complete a mold inspection until your property is completely restored.
Make sure you get expert help handing mold cleanup and mold decontamination in Del Mar. Your property can be brought back to the perfect condition you deserve as you work with the mold experts at 911 Restoration of San Diego.
Servicing the cities of San Diego, Carlsbad, Oceanside, Chula Vista, El Cajon, La Jolla, Del Mar, Coronado, Escondido, Central Escondido… and surrounding areas.