Mold Remediation in Coronado
 Are you dealing with a commercial or residential mold infestation in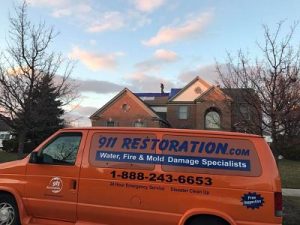 Coronado? If so, you can protect your health and your property by contacting 911 Restoration of San Diego for mold remediation services. We can take your call 24/7/365 to offer you:
Mold Cleanup Services Within 45 Minutes of an Emergency Call

Mold Decontamination by Licensed, Bonded, and Insured Techs

A Mold Inspection Performed by Mold Experts
Mold removal crews can work tirelessly to get rid of all traces of mold, including foul odors. You can count on us to take care of all aspects of mold remediation in Coronado, so you can move forward with peace of mind. Get a Fresh Start by contacting us for mold cleanup in Coronado right now.
Mold Removal in Coronado Can Handle Large and Small Infestations
No two mold infestations are the same. That's why the mold experts at 911 Restoration of San Diego perform a mold inspection to assess your unique needs. We'll look at the results of your mold inspection in Coronado and then focus on:
Isolating Areas Experiencing Mold Growth

Use Air Filters to Remove Mold Spores

Repair the Causes of a Mold Infestation

Remove Odors with Mold Decontamination
Our mold cleanup crews have the training and experience to take on any infestation. You can call us if you experience a commercial or a residential mold infestation. 911 Restoration of San Diego has the equipment to perform comprehensive mold decontamination in Coronado.
You can wipe away any sign that a mold infestation ever occurred with mold removal in Coronado. Let us handle everything in the restoration process. Crews can even help you resolve issues with your insurance after a mold infestation.
Get Mold Remediation in Coronado When You Need It Most
Mold infestations must be handled quickly to protect your health and your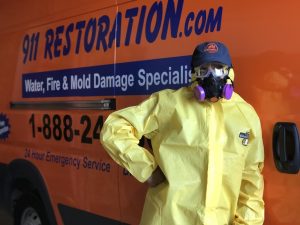 property. Mold will only spread further if mold remediation does not begin as soon as you notice a problem. You can reach out to 911 Restoration of San Diego 24/7/365 to get the mold cleanup services you need.
911 Restoration of San Diego can also take care of water damage for you. In many instances, mold infestations are a side-effect of water damage. Leaking pipes, flooding, and sewage backups can introduce unwanted moisture into your property, which can lead to mold infestation. You can rely on our mold remediation crews to take care of:
Water Extraction and Dehumidification

Repairs for Water Damage and Leaking Pipes

Mold Inspections After Any Water Damage Event
Take action right now to return your property to better-than-new condition after you spot signs of mold. Mold removal in Coronado can help you get a Fresh Start after you experience property damage. You can contact our IICRC certified mold decontamination crew to get the same-day services you need.
Servicing the cities of San Diego, Carlsbad, Oceanside, Chula Vista, El Cajon, La Jolla, Del Mar, Coronado, Escondido, Central Escondido… and surrounding areas.