Mold Remediation in Chula Vista
Property owners in Chula Vista can get same-day mold removal services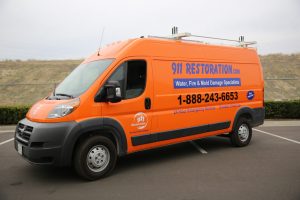 by contacting 911 Restoration of San Diego. Our licensed, bonded, and insured mold remediation techs can reach properties around Chula Vista within 45 minutes of an emergency call, no matter what time of day you need help.
The mold experts at 911 Restoration of San Diego are IICRC certified to handle all aspects of mold cleanup in Chula Vista. Techs can provide you with:
A Free Visual Mold Inspection for Property Owners Only

Pack Out and Storage Services for Uninfested Items

Thorough Mold Decontamination and Odor Removal

Repairs for Water Damage That Led to Mold Growth
Beginning mold remediation in Chula Vista right away can limit the damage to your home or business. Let us take immediate steps to repair and restore your property to better-than-new condition so you can move forward with a Fresh Start.
Go Over the Steps of Mold Removal in Chula Vista
Here at 911 Restoration of San Diego, we personalize our mold removal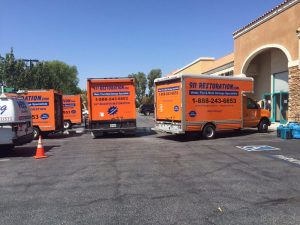 services to meet your unique needs. Let us carry out a professional mold inspection to determine the best ways to rid your property of all signs of mold. After completing a mold inspection in Chula Vista, techs may take the following steps to carry out mold cleanup:
Isolating Areas Infested with Mold to Stop the Fungus from Spreading

Setting Up Air Filters to Get Rid of Mold Spores

Drying and Dehumidifying Your Property to Give Mold Nowhere to Hide

Removing Items Infested with Mold for Disinfection

Carrying Out Mold Decontamination to Get Rid of Odors
911 Restoration of San Diego can even perform a final mold inspection after mold removal is completed to ensure that the infestation is completely handled. Get back your peace of mind right now by contacting us immediately.
Completely Restore Your Property with Mold Remediation in Chula Vista
You can erase all signs that you ever experienced a mold infestation with mold remediation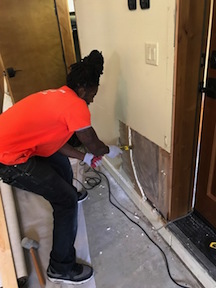 in Chula Vista. The highly trained professionals at 911 Restoration of San Diego can take charge of your situation with same-day mold cleanup services.
Mold decontamination in Chula Vista can remove foul odors from your home or businesses. Mold remediation can also get rid of discoloration caused by this spreading fungus. By the time mold cleanup in Chula Vista is completed, you should not even be able to tell that you experienced a mold infestation.
The mold decontamination pros at 911 Restoration of San Diego are also trained to handle water damage restoration. This means that we can repair and restore your property if your mold infestation was caused by flooding or a plumbing disaster. Ensure you're ready to protect your property and your health by contacting us today. Let us begin mold removal in Chula Vista for your home or business to bring your property back to perfect condition.
Servicing the cities of San Diego, Carlsbad, Oceanside, Chula Vista, El Cajon, La Jolla, Del Mar, Coronado, Escondido, Central Escondido… and surrounding areas.