Mold Remediation in Central Escondido
911 Restoration of San Diego can help you handle a mold infestation in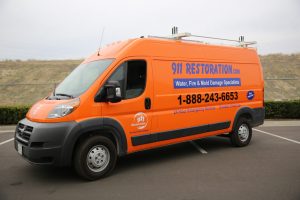 Central Escondido. Our mold experts can take care of mold cleanup for commercial and residential properties. You can contact us at any time of the day or night to get same-day services within 45 minutes.
Mold remediation in Central Escondido can include:
A Free Visual Mold Inspection for Property Owners Only

Mold Decontamination Performed by IICRC Certified Technicians

Thorough Mold Cleanup and Odor Removal

Repairs for Any Damage Caused by Mold Growth
The end goal of all mold removal in Central Escondido is restoring your property to better-than-new condition. Get back your peace of mind after a mold infestation by contacting us today to get dedicated support and personalized service.
Get Commercial and Residential Mold Removal in Central Escondido
Business and residential property owners can get fast help handling mold remediation from 911 Restoration of San Diego. All of our crews are licensed, bonded, and insured to take care of large and small mold infestations.
Mold cleanup can begin with a mold inspection in Central Escondido. Your mold inspection can identify the extent of your mold infestation so crews can personalize your mold remediation plan. 911 Restoration of San Diego has the experience and equipment to:
Keep Areas Impacted by Mold Isolated

Use Professional-Grade Cleaners for Mold Decontamination

Pack Out and Store All of Your Clean Belongings

Disinfect Items and Areas Infested with Mold
Focusing on mold decontamination in Central Escondido can protect your health and your property. The mold experts at 911 Restoration of San Diego can even handle black mold removal, so you are not exposed to this toxic fungus for any longer than is necessary.
Let us give you back your peace of mind after you discover mold in your property. Begin mold cleanup in Central Escondido by calling us any time of the day or night. We are ready to offer you a Fresh Start.
Restore Your Property with Mold Remediation in Central Escondido
You deserve to have your property returned to better-than-new condition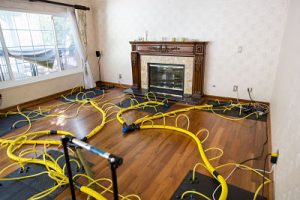 after a mold infestation in Central Escondido. The pros at 911 Restoration of San Diego can offer you comprehensive services, starting with a mold inspection. Depending upon the results of the inspections, mold cleanup crews can:
Work to Handle Water Damage in Your Home or Business

Extract Water and Dehumidify Your Property

Take Care of Mold Decontamination and Odor Removal
The technicians at 911 Restoration of San Diego are trained to deal with water damage restoration and mold removal in Central Escondido. Crews have the experience, resources, and equipment to tirelessly restore your property to the pristine condition that you deserve. Let us remove all the stress from mold remediation in Central Escondido. You can move forward with your life and a mold-free property by contacting us for the mold cleanup services you need today.
Servicing the cities of San Diego, Carlsbad, Oceanside, Chula Vista, El Cajon, La Jolla, Del Mar, Coronado, Escondido, Central Escondido… and surrounding areas.