Mold Removal in Carlsbad
Do you need help handling mold removal in Carlsbad? You can get the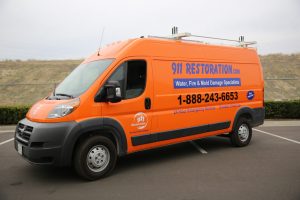 professional support you need by contacting 911 Restoration of San Diego. Our mold remediation crews can reach properties around Carlsbad within 45 minutes of your call. We stay on-call around the clock, so you can get help when you need it most.
All our mold cleanups techs are highly trained and ready to:
Go Over Your Needs with a Mold Inspection

Use Professional Gear to Isolate Areas Impacted by Mold

Carry Out Complete Mold Decontamination and Odor Removal

Address the Issue That Led to the Mold Infestation
As a full-service mold remediation company, we can help you with every step of the mold cleanup process. Let us get rid of all signs of mold, bringing your property back to the perfect condition that you deserve right here in Carlsbad.
Get Professional Help with Mold Removal in Carlsbad
Mold infestations should always be taken seriously in Carlsbad. All forms of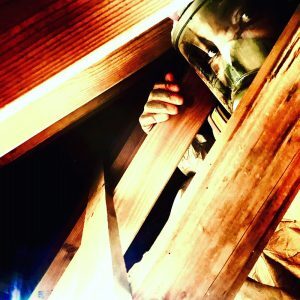 mold can cause property damage. Certain strains of mold can also endanger your health, causing respiratory problems and other issues. You can ensure that mold cleanup in Carlsbad is handled properly and quickly by contacting 911 Restoration of San Diego.
Our crews of mold experts are licensed, bonded, and insured to properly handle any type of mold infestation. Carlsbad mold decontamination techs can focus on your unique situation by offering you a mold inspection. A mold inspection in Carlsbad allows crews to determine if you need them to:
Pack Out and Store Your Unaffected Belongings

Remove Items Infested with Mold for Cleanup

Repair and Renovate Your Walls, Floors, and Ceilings

Handle Commercial or Residential Mold Decontamination
Note that handling some forms of mold on your own can be incredibly dangerous to your health. 911 Restoration of San Diego has the protective equipment necessary to safely complete black mold removal. Let us address all of your mold remediation needs today.
Mold Remediation in Carlsbad Can Return Your Property to Perfect Condition
Mold infestations are often overwhelming for property owners.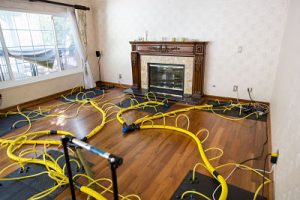 Fortunately, you do not have to handle mold cleanup in Carlsbad on your own. The mold experts at 911 Restoration of San Diego can offer you a same-day mold inspection to begin mold remediation in Carlsbad. We can:
Isolate All Areas Experiencing Mold Growth

Remove Mold Spores with Air Filters

Dry and Dehumidify Your Property to Limit Mold Growth

Take Care of Odor Removal with Mold Decontamination

Disinfect Your Possessions to Get Rid of All Traces of Mold
911 Restoration of San Diego has the resources to take on any mold infestation. Mold removal crews can rid your home or business of all traces of mold, so you can move forward with a Fresh Start here in Carlsbad. Let us help you get back on your feet after a mold infestation right now.
Servicing the cities of San Diego, Carlsbad, Oceanside, Chula Vista, El Cajon, La Jolla, Del Mar, Coronado, Escondido, Central Escondido… and surrounding areas.