Mold Removal in Bonsall
Life is beautiful in Bonsall… except for the mold. Gorgeous coastal living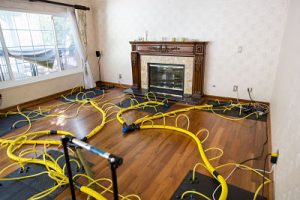 means local properties are constantly vulnerable to fungal attack. And when mold strikes, it can feel like your precious refuge has turned into a contaminated zone.
Don't worry. 911 Restoration of San Diego is always here for you. If you need mold remediation in Bonsall, the best technicians are only one call away. Our mold decontamination crew approaches your job with expert care and genuine compassion. They know how stressful it is to discover mold growing in your home or business. They know your greatest asset is at stake, and they do whatever it takes to make your property feel brand new again. They even handle repairs for materials destroyed by the colony. Whether it's drywall or flooring, they've got it covered. 
911 Restoration is a locally owned and operated business. We do everything with our neighbors' best interests in mind. We are licensed, bonded, and insured, and every mold remediation technician is IICRC certified. Our mold removal crew takes fungus seriously, knowing that a colony in your home poses a threat to your property and your health. We hold ourselves to the highest standards. This means conducting a complete mold inspection to make sure every growth is addressed. It also means providing thorough mold cleanup and dehumidifying the structure to prevent a repeat infestation.
Along the way, you can expect clear communication and transparent business practices. We know it's challenging to trust a stranger with your greatest asset. We work hard to earn your trust and deliver immediate peace of mind.
For the most reliable mold removal in Bonsall, call 911 Restoration of San Diego today.
Comprehensive Mold Inspection in Bonsall
A thorough mold inspection is at the heart of any truly effective mold remediation effort.
This is because mold reproduces through airborne spores that spread throughout your home. Even if a colony of mold is growing on your wall in plain sight, that growth may have spawned a second infestation in a hidden place. A mold inspection from a certified professional ensures all mold cleanup efforts are truly complete.
You may also need a mold inspection if you experience the symptoms of an infestation but don't actually see any mold. Signs that there could be a hidden colony include:
Unexplained dizziness

Frequent headaches

Heightened allergies

A mildew-like odor coming from behind the walls
You should also reach out to a mold restoration company following a water damage incident. Our mold remediation experts are certified in water damage restoration specifically because both types of damage often go hand-in-hand. They know how to inspect for mold after a water disaster. They examine all the dark corners where water seeps and mold thrives. 
If you need mold removal, you need a mold inspection from relentless, caring professionals. You need 911 Restoration of San Diego. Call today.
Will Carpet Steaming Remove Mold?
Many property owners try to find ways to handle mold cleanup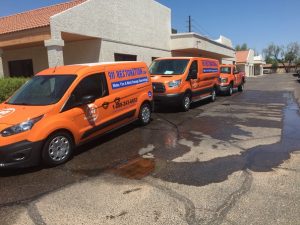 themselves. It seems like an easy way to save a dollar, but the truth is: home remedies rarely work.
One option many people consider is carpet steaming. However, carpet steaming is not an effective mold decontamination method for several reasons. First, mold spores are microscopic and hide in the fibers of your rug. Even if carpet steaming makes it look like your mold removal efforts were successful, the spores are still there. And with a damp carpet, they're all set to start a new colony. 
It's also important to consider how easily mold spreads from one material to another. Without professional mold cleanup techniques, mold in your carpet is likely to spread to the floor beneath. Carpet steaming does not help with mold decontamination on your floorboards.
Rather than trying to handle mold cleanup yourself, the wisest option is to reach out to a certified mold remediation contractor. Our mold decontamination experts use professional tools and techniques to get rid of your infestation completely. Then, they dehumidify the structure to prevent another infestation in the future. And if your carpet cannot be saved, they even remove and replace it for you.
If you need mold removal, save yourself some time and worry. Call 911 Restoration of San Diego from the very beginning. We'll give you a Fresh Start so you don't have to spend another second thinking about fungus.
Servicing the cities of Bonita, Bonita Long Canyon, Bonsall, Carlsbad, Carmel Valley Cardiff, Central Escondido, Chula Vista, Coronado, Del Mar, El Cajon, Encinitas, Escondido, Fallbrook, Hidden Meadows, Imperial Beach, Jamul, La Jolla, Lakeside, La Mesa, Lemon Grove, National City, Oceanside, Poway, Ramona, Rancho San Diego, Rancho Santa Fe, San Diego, San Luis Rey, San Marcos, Santee, San Ysidro, Solana Beach, Spring Valley, Valley Center, Vista, and surrounding areas.