Mold Removal in Bonita Long Canyon
Think you have a mold problem? Don't put it off another day. Call 911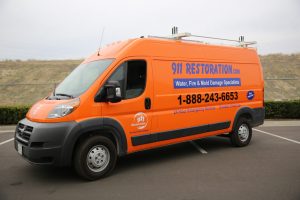 Restoration of San Diego for a comprehensive mold inspection and effective mold removal. Our IICRC certified mold decontamination experts have been providing mold remediation in Bonita Long Canyon for a long time. They know what it takes to fully restore your property with expertise and genuine compassion.
Whether you own a home or a business, a mold infestation can feel like an aggressive invasion. A fungal attack poses a threat to the structure of your property. Not to mention, a thriving infestation releases harmful particles into the air you breathe. Those particles could lead to health problems for you, your family, your employees, or anyone else occupying the space. Even worse, mold is never easy to clean. Mold in one part of your property can easily reproduce in another through airborne particles. For the average property owner, mold decontamination feels like a guessing game. You wipe down what you can see and hope that there isn't more mold growing in your walls unseen.
Our mold removal experts do everything necessary to leave you with a clean home and total peace of mind. Their comprehensive mold inspection uncovers every growth in your property. They use cutting edge techniques and complete the mold remediation process with preventative services. This means that when they kill mold, they kill it for good. They even repair any damages, from contaminated carpet to compromised drywall.
If you need a mold cleaning service, look no further than 911 Restoration of San Diego. We'll give you a Fresh Start.
Certified Mold Specialists Serving Your Community
What does it mean that our mold remediation technicians are certified?
It means every member of the mold cleanup crew has undergone extensive training. They've learned how to conduct a thorough mold inspection and recognize the signs of a hidden infestation. They have the skills necessary to execute effective mold decontamination strategies. 
Our specialists also uphold a high standard of safety. You can rely on them to use cautious toxic mold removal techniques, protecting you and your property from dangerous mycotoxins. They have learned how to protect your home or business from future infestations with methods like structural dehumidifying. And they even know how to handle any repair you could possibly need after a mold infestation. If you have unsightly stains or weakened structures after mold cleanup, they repair and replace any material.
Our certified mold remediation crew has successfully completed training and testing in all these areas. But it doesn't end there.
They also hold certification in water damage restoration. This is especially relevant for properties in Bonita Long Canyon that are vulnerable to storms, flooding, and other forms of water damage. Our experts truly understand the relationship between a water disaster and resulting mold development. They know how to tailor their mold inspection for your recent incident. They understand where mold is likeliest to thrive following a basement flood, toilet backup, or any other disaster.
If you need mold removal in Bonita Long Canyon and you want it done well, call 911 Restoration of San Diego. 
Black Mold Cleanup in Bonita Long Canyon
The San Diego area is known for being one of the most beautiful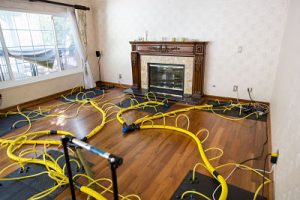 communities on the West Coast. Unfortunately, it is also a popular breeding ground for black mold. 
If you suspect you have a black mold infestation in your home or business, call a certified mold decontamination specialist right away. Black mold is a toxigenic fungus. It releases particles called mycotoxins that enter your body through the air you breathe. When too many mycotoxins collect in your system, you can develop health challenges such as asthma, headaches, and heart problems.
If you see a black-green mold growing on your property, there is no time to waste. Call 911 Restoration of San Diego for a mold inspection and prompt mold cleanup. Our mold remediation crew takes your situation very seriously. They approach your mold infestation as if it were their own, taking care to perform a complete mold inspection. They know that if any colony is left undiscovered, that mold will continue to reproduce in secret long after they're gone. They work diligently to ensure their mold inspection covers every potentially infested area. 
Then, they use the safest procedures for mold decontamination. When you disrupt a colony during mold cleanup, that colony releases mycotoxins into the air. Our technicians are careful to handle mold removal strategically so as not to spread an excess of mycotoxins and spores. They then complete mold cleanup with structural dehumidifying to prevent a repeat infestation.
It can be jarring to discover black mold on your walls. But with 911 Restoration of San Diego on your side, there's no need to worry. Call today and breathe easily.
Servicing the cities of Bonita, Bonita Long Canyon, Bonsall, Carlsbad, Carmel Valley Cardiff, Central Escondido, Chula Vista, Coronado, Del Mar, El Cajon, Encinitas, Escondido, Fallbrook, Hidden Meadows, Imperial Beach, Jamul, La Jolla, Lakeside, La Mesa, Lemon Grove, National City, Oceanside, Poway, Ramona, Rancho San Diego, Rancho Santa Fe, San Diego, San Luis Rey, San Marcos, Santee, San Ysidro, Solana Beach, Spring Valley, Valley Center, Vista, and surrounding areas.