Mold Removal in Carmel Valley
You can get rid of mold in your home or business by contacting the mold
experts at 911 Restoration of San Diego. Our mold remediation techs are IICRC certified to handle commercial and residential mold cleanup in Carmel Valley. They're on-call around the clock and can reach your property within 45 minutes to put you on the road to getting a Fresh Start.
Mold removal in Carmel Valley can start with a thorough mold inspection and mold testing. Based on the results of your mold inspection, crews can develop a personalized mold cleanup plan. Let us handle mold decontamination and odor removal so your property can be returned to better-than-new condition in Carmel Valley.
Does Mold Remediation in Carmel Valley Handle All Molds?
You may be unsure exactly what kind of mold you're facing if you discover a fungal infestation in your property. Fortunately, mold remediation can take care of any strain of mold growing in your home or business. 
The mold experts at 911 Restoration of San Diego know what it takes to get rid of all types of mold, including dangerous black mold. Mold cleanup crews can:
Isolate Areas Infested with Mold

Remove Mold Spores with Air Filters

Dry Out Your Property to Reduce Mold

Disinfect Areas Covered with Mold
Techs can perform mold decontamination in Carmel Valley to erase mold odors after an infestation. Carmel Valley mold remediation techs will even complete a final mold inspection in Carmel Valley after mold cleanup is completed. This final check can ensure all signs of mold growth are completely gone, allowing you to move forward with confidence and a totally restored property.
When Do You Need Professional Mold Removal in Carmel Valley?
Some property owners wonder if they can take care of mold removal and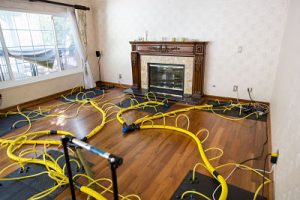 mold decontamination on their own. You should be aware that some forms of mold are toxic and can lead to serious health conditions if they are not removed by professionals with the proper safety equipment.
Additionally, mold tends to grow in hard to reach places, including behind walls and under floors. The licensed, bonded, and insured mold decontamination techs at 911 Restoration of San Diego have the training and equipment to destroy mold wherever it is growing.
Mold remediation techs can use infrared scanners to detect spots of moisture that can indicate mold growth during your mold inspection. Crews also have the professional-grade cleaners and disinfectants to wipe away all signs of a mold infestation.
You can bring your property back to better-than-new condition following a mold infestation by contacting us now to handle mold removal in Carmel Valley.
Servicing the cities of Bonita, Bonita Long Canyon, Bonsall, Carlsbad, Carmel Valley, Cardiff by the Sea, Central Escondido, Chula Vista, Coronado, Del Mar, El Cajon, Encinitas, Escondido, Fallbrook, Hidden Meadows, Imperial Beach, Jamul, La Jolla, Lakeside, La Mesa, Lemon Grove, National City, Oceanside, Poway, Ramona, Rancho San Diego, Rancho Santa Fe, San Diego, San Luis Rey, San Marcos, Santee, San Ysidro, Solana Beach, Spring Valley, Valley Center, Vista… and surrounding areas.