Water Damage Restoration San Diego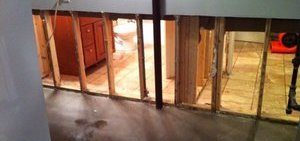 Water damage restoration from 911 Restoration San Diego goes beyond simply drying your home and replacing damaged goods. Roni Dahar, owner of the San Diego branch, ensures you are well taken care of during the restoration process by working directly with your insurance company, always putting the customer first, and keeping you aware of the repair as it unfolds.
San Diego is a marvelous city, however, being on the coast at the base of multiple mountain ranges means that any storms coming off the Pacific Ocean are going to be stuck on the  Cuyamaca or Lauguna mountains.
Is Your Home Prepared for Sustained Rain?
When floods and heavy storms invade San Diego, they can last for days, so your roof needs to always be in the best shape to hold that precipitation on
the outside of your property. You can help your building survive the downpours with these simple steps:
Have your roof inspected every two years
Clear leaves from your rain gutters
Point your downspouts more than 10 feet from the foundation of your building
Did you know a hurricane hit San Diego in 1858? If it happened once, it can happen again. And when it does, you are going to need the aid of a fully licensed, insured, and bonded restoration company.
What to Do in a Flooding Emergency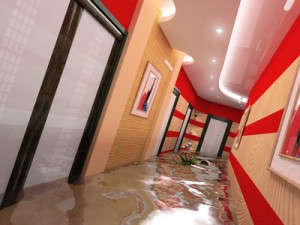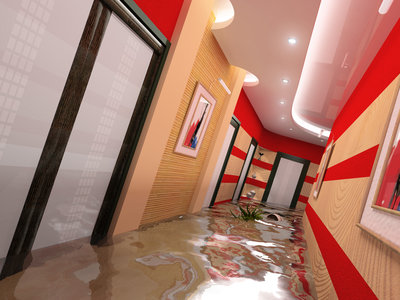 During a flood, common sense is your best bet to stay safe, so if sewage is causing the water damage, stay out of the toxic element. If water flows from your plumbing, turn off the water line. In all scenarios, shut off your electricity to prevent electrocution if you can do so safely.
Roni and his crew will arrive as soon as possible to clear the area with our dry out procedures and secure the building from further damage. Once the situation is under control, we file your insurance claim and get to work bringing your home back to life.
There is no disaster too big for the water damage restoration San Diego crew.
Roni is always ready to go, so call 911 Restoration San Diego if you spot leaks.
From Sea Swells to Hail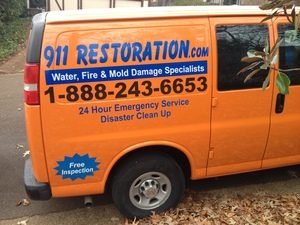 Because San Diego stretches from the sea to the Buena Vista Hills, it has a wealth of beautiful views, but also a host of water damage issues. Beyond storms swelling in the ocean and dumping their contents on your roof, hail can generate above the foggy mountains.
Hail has no trouble forcing its way through the exterior of your property and once it is in, the rain and snow follows. Hail acts as the battering ram that opens the flood gates to your home, dumping hundreds of thousands of tiny droplets into your living room.
Aside from adorning your windows in storm shutters, there is not much else you can do about this disaster. Once moisture enters your house, though, it is vital you get a hold of Roni Dahar at 911 Restoration San Diego so that we can start the water damage restoration.
If water damage is neglected the results include mold spores, damage to your home's interior structure, and much worse.
Call 911 Restoration whether it is rain, hail, or plumbing that floods your home and watch as we repair the property, making it better than before the incident, all while handling your claim with our signature Fresh Start Attitude.